This is a carousel. Use Next and Previous buttons to navigate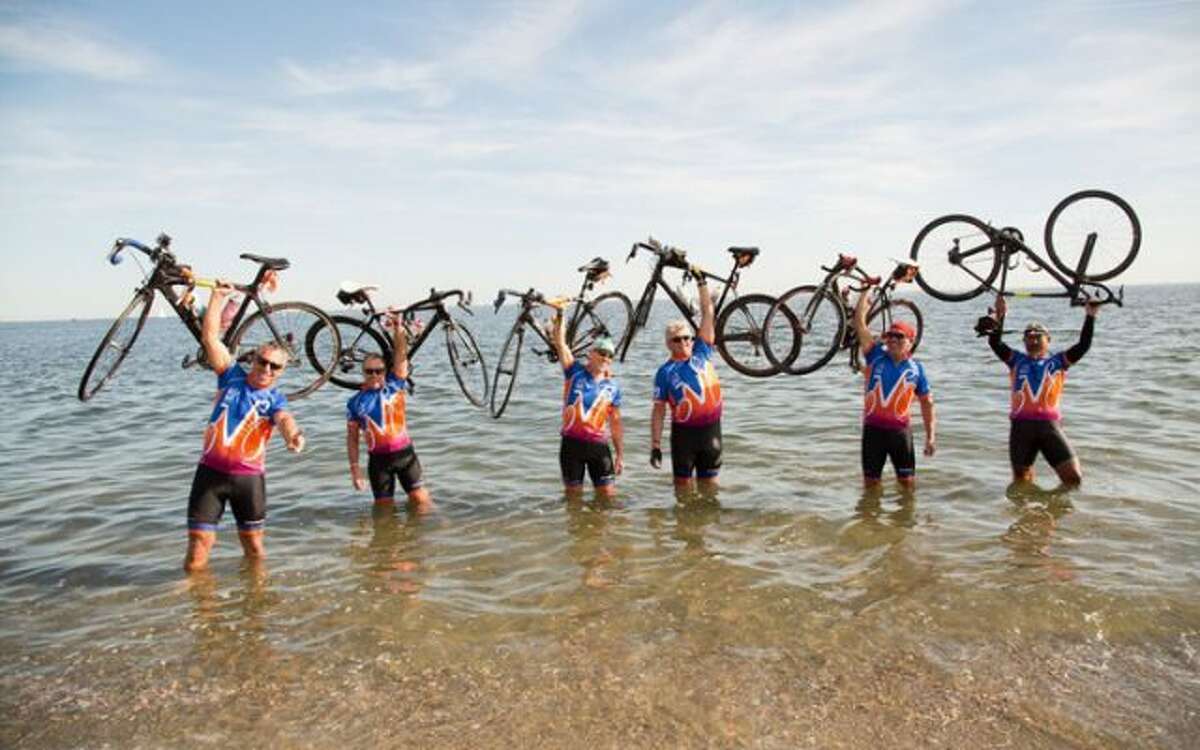 The grand finale of the Multiple Myeloma Research Foundation (MMRF)'s Road to Victories seven-week, cross-country cycling event took place on Saturday, Oct. 21 at Jennings Beach in Fairfield, where crowds of supporters gathered to celebrate and cheer on the riders. The 3,400-mile coast-to-coast ride began on Sunday, Sept. 3 in Manhattan Beach, Calif. The team of cyclists encompassed patients, loved ones and supporters — all personally impacted by multiple myeloma, an incurable blood cancer.  
Sponsored by Janssen Oncology, the Road to Victories endurance event has raised nearly $410,000 — and counting — for critical myeloma research, as well as broadened awareness and community support. The inspiring team of 18 cyclists included five patients, as well as loved ones, supporters, and MMRF and Janssen Oncology employees. Seven cyclists completed the entire coast-to-coast ride. Another group of 11 cyclists, including four multiple myeloma patients, rode the first eight days of the journey – 546 miles through the Mojave Desert and then up mountain passes to Flagstaff, Arizona.