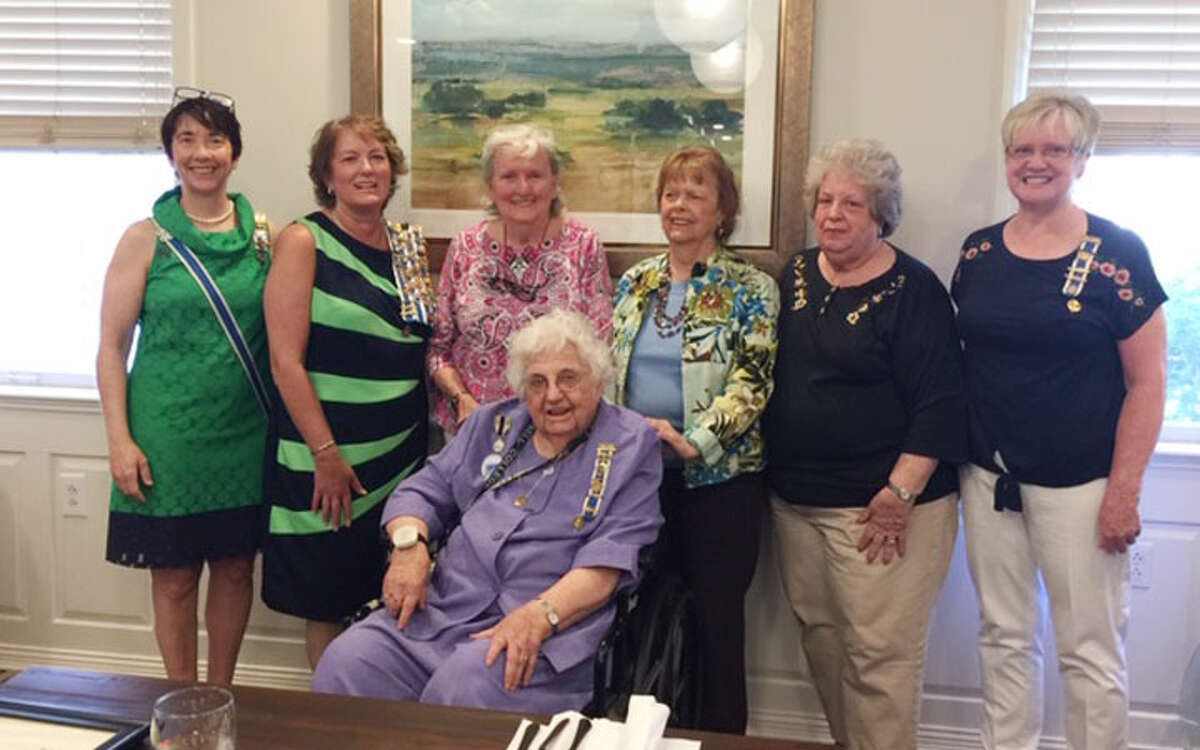 Members of the Freelove Baldwin Stow chapter in Milford, recently gathered to honor 104-year young member, Ruth Petremont, who also is a 70-year member of the Daughter's of the American Revolution.
Regent Kendra Davis, along with members, Barbara Stewart, LuJan Fenton, Marolyn Paulis and Edna Luysterborghs, and Connecticut DAR State Regent, Alice Ridgway, joined Ruth, her daughter Nancy and some friends at Maplewood at Orange to celebrate both achievements. Ruth was presented with a 70-year certificate along with greetings from Denise Doring Van Buren, the National First Vice President General.
For more information on the DAR or Freelove Baldwin Stow, email regent@freelovebaldwinstowdar.org.