This is a carousel. Use Next and Previous buttons to navigate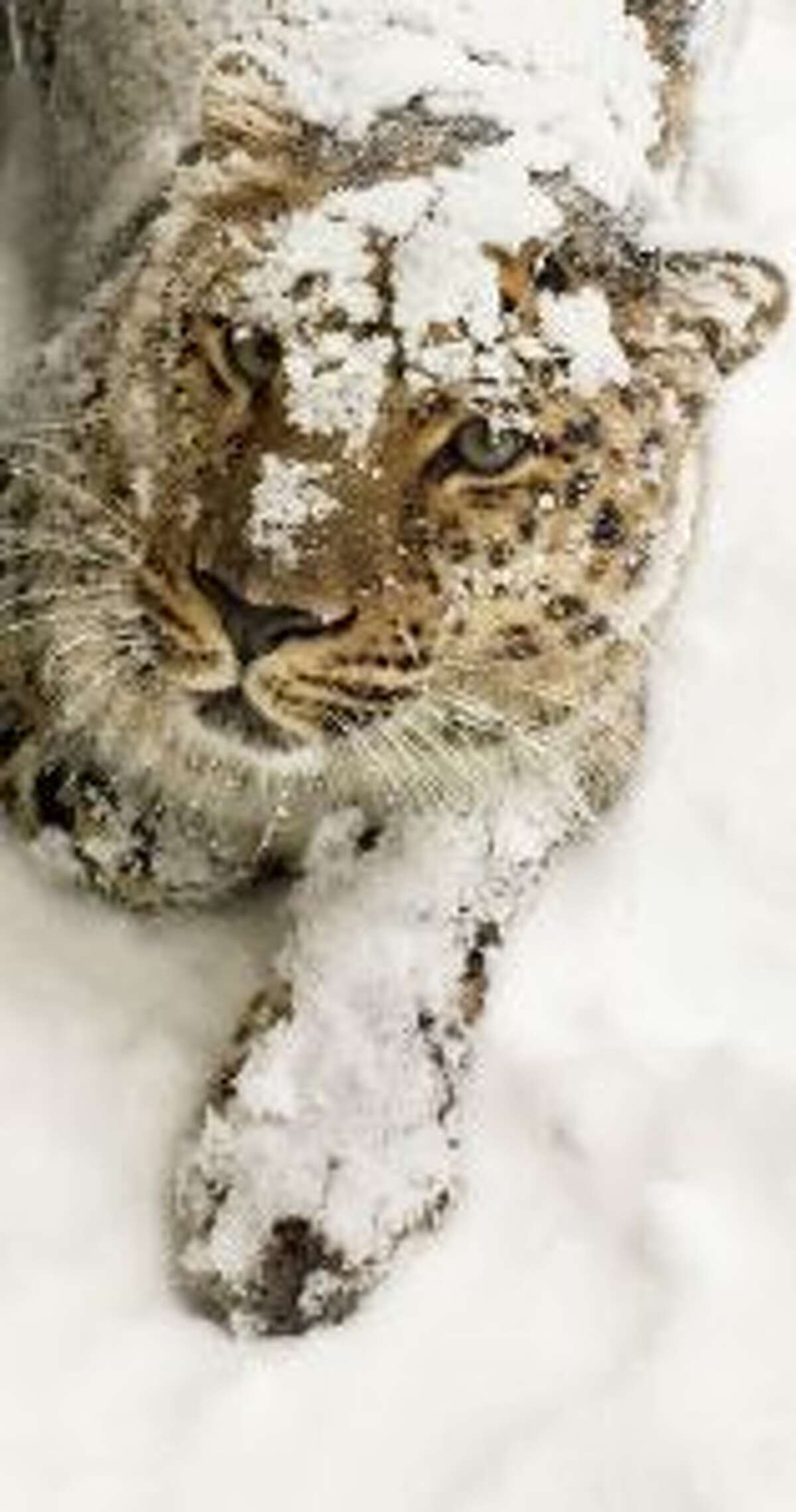 Whether it's a blustery day of snow, or a number of days in a row with bitterly cold temperatures, the animal care staff at Connecticut's Beardsley Zoo is prepared to keep their animal charges safe and warm. For most of the animals, their exhibits offer them the opportunity to choose whether they are outside or in, and they spend the day going back and forth.
Some of the Zoo's animals are delighted to be in the midst of snow and ice, ignoring their heated dens. That includes the North American River otters with their dense fur that prepares them for a deep freeze. The Amur leopards and Amur tigers are also frigid-weather hardy, as their native range is the cold winters of the Russian Far East and China, and they happily choose the snow and wind.  The Canada lynx is another species that finds January weather a breeze, with a native habitat that extends into Siberia, Alaska, and Canada.