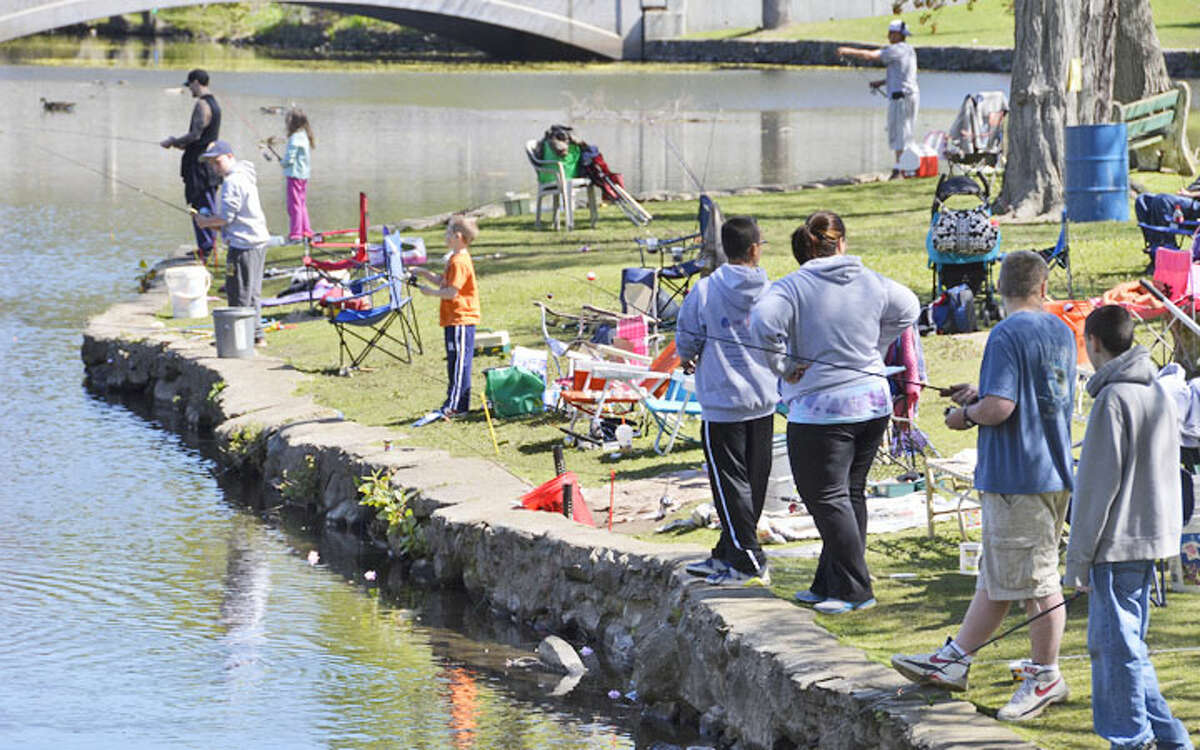 The Milford Striped Bass Club's 47th annual Milford Children's Trout Derby will be Saturday, May 2, from 6 to 9:30 a.m. at the upper and lower duck ponds, with awards to follow at or around 10:30 a.m.
No registration is required; all children ages 15 years and younger are eligible to participate.
Prizes will be awarded for the largest trout in four categories, and every child will receive a free grab bag at the conclusion of the day's events.
For more information or to help support the derby contact: Trout Derby Chairman: Shawn Lalond 203-913-6335 or Co-Chairman: Jennifer Lalond 203-671-9545.