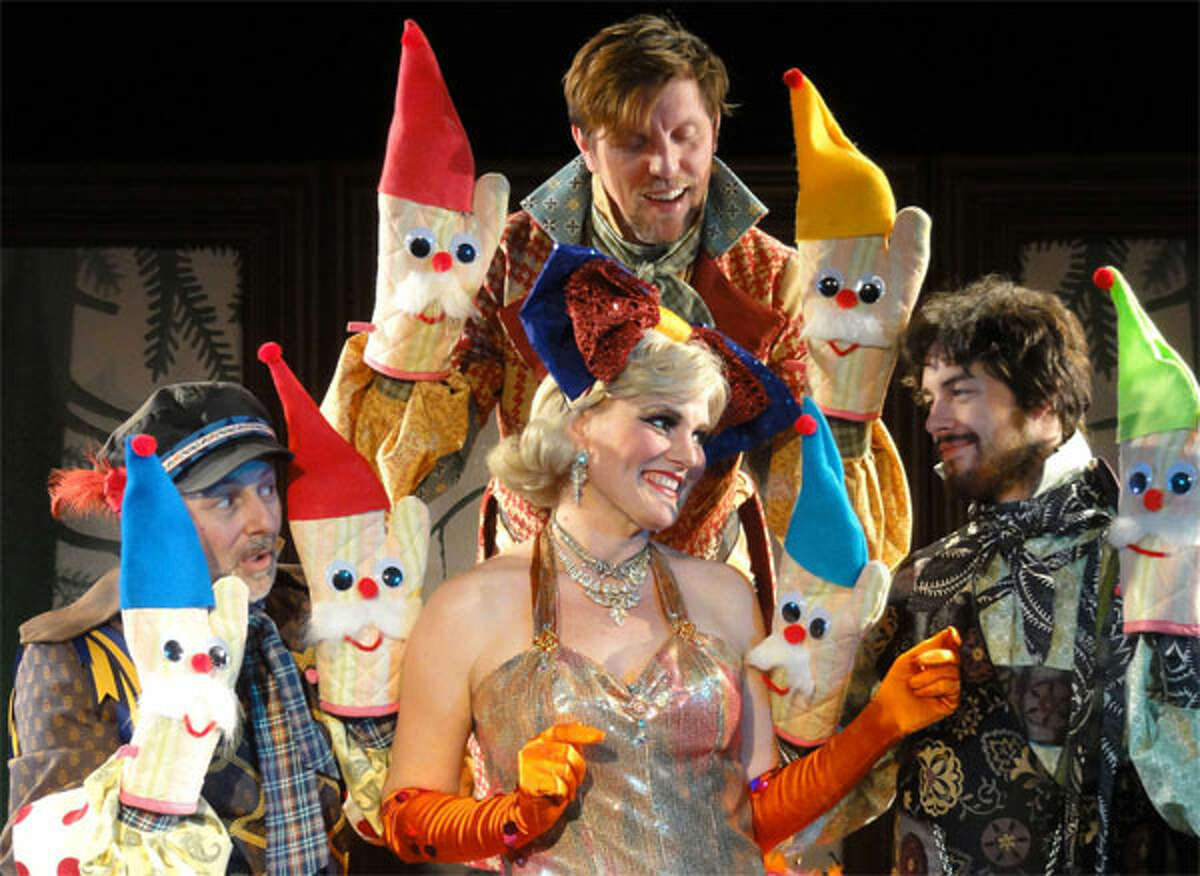 Award-winning Pantochino Productions, a non-profit professional theatre company for family audiences, will present The Brothers Grimm and a Showgirl for a limited engagement, March 27 to 29 at the Center for the Arts in Downtown Milford.
The Brothers Grimm and a Showgirl features book and lyrics by Bert Bernardi and music by Justin Rugg. The show is an imaginative family musical featuring spoofs and goofs of favorite fairy tales such as Snow White, Little Red Riding Hood, Rapunzel, Sleeping Beauty and many others.
In the play, the Brothers Grimm arrive to perform their best-loved stories and are taken by surprise when a sequined and feathered Showgirl appears and helps tell the tales in her own special way.
"It's a great musical for all ages." said Bernardi. "We've been touring this show to schools and venues throughout Connecticut for the past three years, and are so happy to bring it to Downtown Milford."
He describes the show as fast-paced and full of sight gags, one-liners and a special brand of comedy kids of all ages have come to expect from Pantochino.
Co-producer and costume designer Jimmy Johansmeyer will appear in the show along with Bernardi and Rugg. They will be joined by Shelley Marsh Poggio as the Showgirl.
The Brothers Grimm and a Showgirl will be performed at Center for the Arts, located at 40 Railroad Avenue South in Downtown Milford.
Performances are Friday, March 27, at 7:30 p.m.; Saturday, March 28, at 2 p.m. and 5:30 p.m., and Sunday, March 29, at 2 p.m.
All seats are $18 when purchased online, or $20 at the door. For tickets and more information about the show and the company, visit pantochino.com.