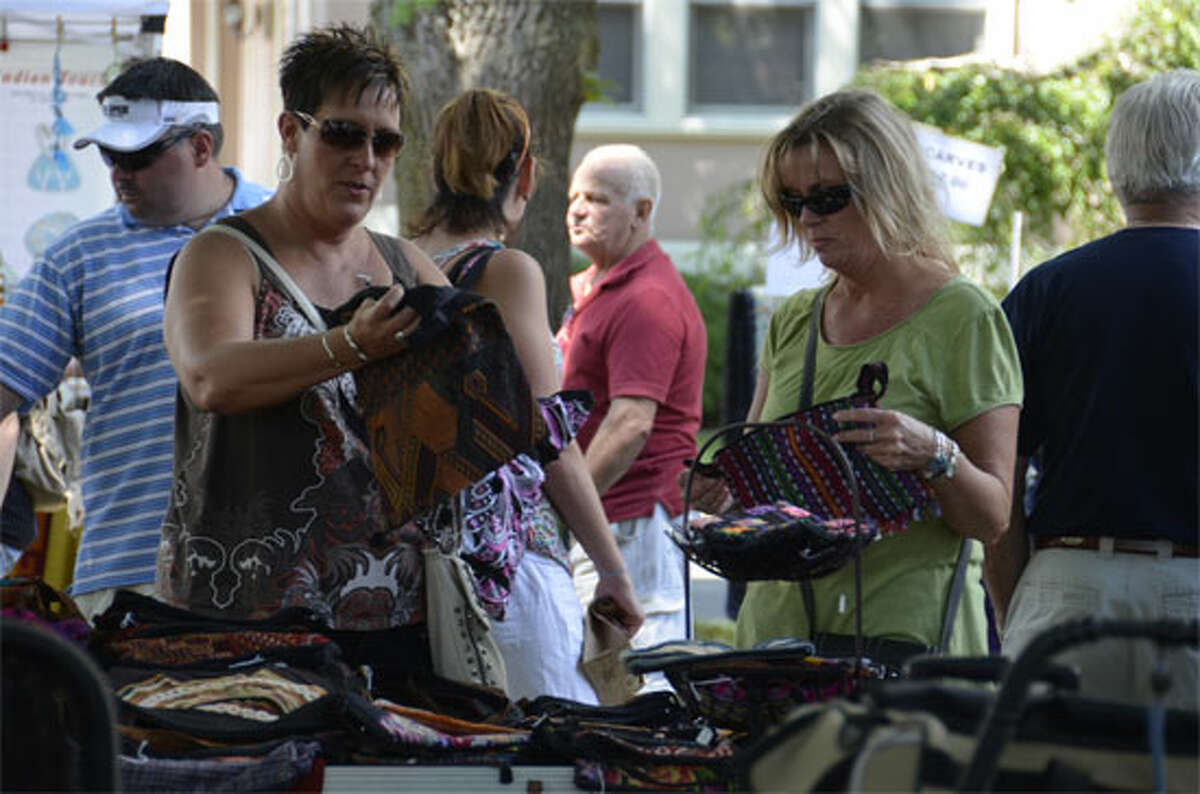 Mary Taylor Memorial United Methodist Church marks its 44th year this June with its annual two-day craft fair on the downtown Milford green. There is no entrance fee.
Taking place this year on June 5 and 6 from 10 a.m. to 5 p.m., the annual event draws an abundance of visitors from Milford and the surrounding shore towns and features more than 110 craft and other vendors. Touted as the longest running arts and crafts fair in Milford, the event has steadily grown over the years and is well known in the community.
This year's event showcases local artists from within Milford, including JL Craft Design, which features Swarovski crystal, freshwater pearls, glass beads and sterling silver handcrafted jewelry.
Also, Milford's own J.J. Scates, owner of Have Camera Will Travel, will display a sample of original acrylic paintings. His use of bold colors and large brushstrokes, especially with flowers, make these distinctive paintings striking to view, show organizers said.
Other participating artists and craftspeople come from around Connecticut and other New England states, including New York, Maryland, Pennsylvania and Virginia. Items for sale are all handcrafted or handmade and include wood furniture, pottery, jewelry, quilts, photographs, artwork, hand-dyed clothing, woodcarvings, accessories, hand dipped candles, handmade soaps, henna and airbrush tattoos, dried floral and silk flower arrangements, homemade dog treats, Raw Honey and other bee products and more.
Much of the food at the fair is sponsored by Mary Taylor, and will include several popular items from prior years, including strawberry shortcakes, funnel cakes, burgers, Hummel hot dogs, veggie and black bean burritos, and sandwiches.
Also available on the green will be kettle corn, Italian ice, a bake sale with homemade pies, cold drinks, fudge, fruit jams and fruit butters, olive oil blends, herb dips, and dessert mixes.
Located at the back of the church building (which is next to Peoples Bank, at 168 South Broad Street), the fair will also hold a large tag sale, Trash and Treasures, with an extensive inventory of household items, clothing, books, movies, toys and games, accessories and more.
Entertainment at the fair will be offered Friday and Saturday at the gazebo on the green. This year, the schedule includes a drum circle led by musician Lydia Smith and the Four Strings Ukulele Band
Go to faironthegreen.org, facebook.com/FairOnTheGreen or  mtm-umc.org/fair.html for directions and additional information. Or contact the church office at 203-874-1982.