This is a carousel. Use Next and Previous buttons to navigate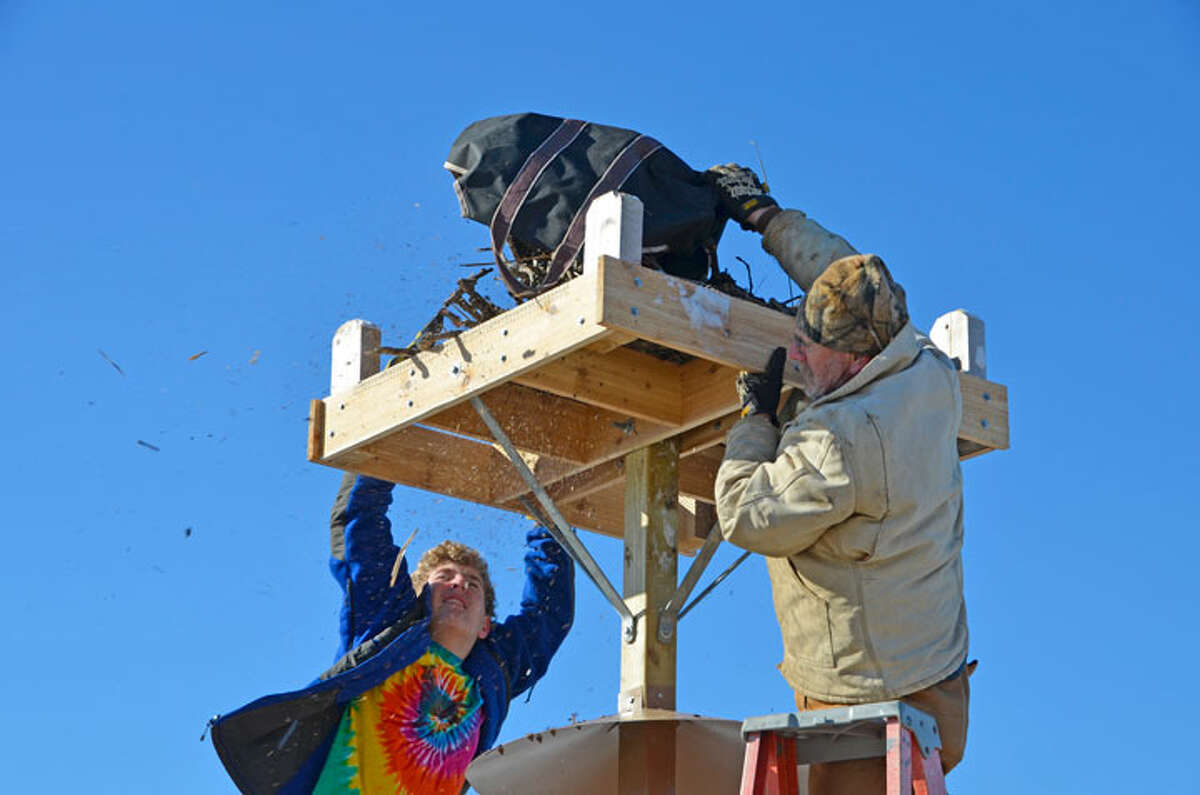 Early Sunday morning a group of residents, some city officials and members of the Menunkatuk Audubon Society drove through the new light snow to a muddy area around Gulf Pond, and then hauled material through the mud and marsh, through a hole in a fence, and set it down close to the pond so they could put up a new osprey platform.
The osprey platform behind the old Shadyside pump station was well over 20 years old, failing, and in need of replacement, said Mark Paine Jr., who lives near the pond and has a good view of the platform.