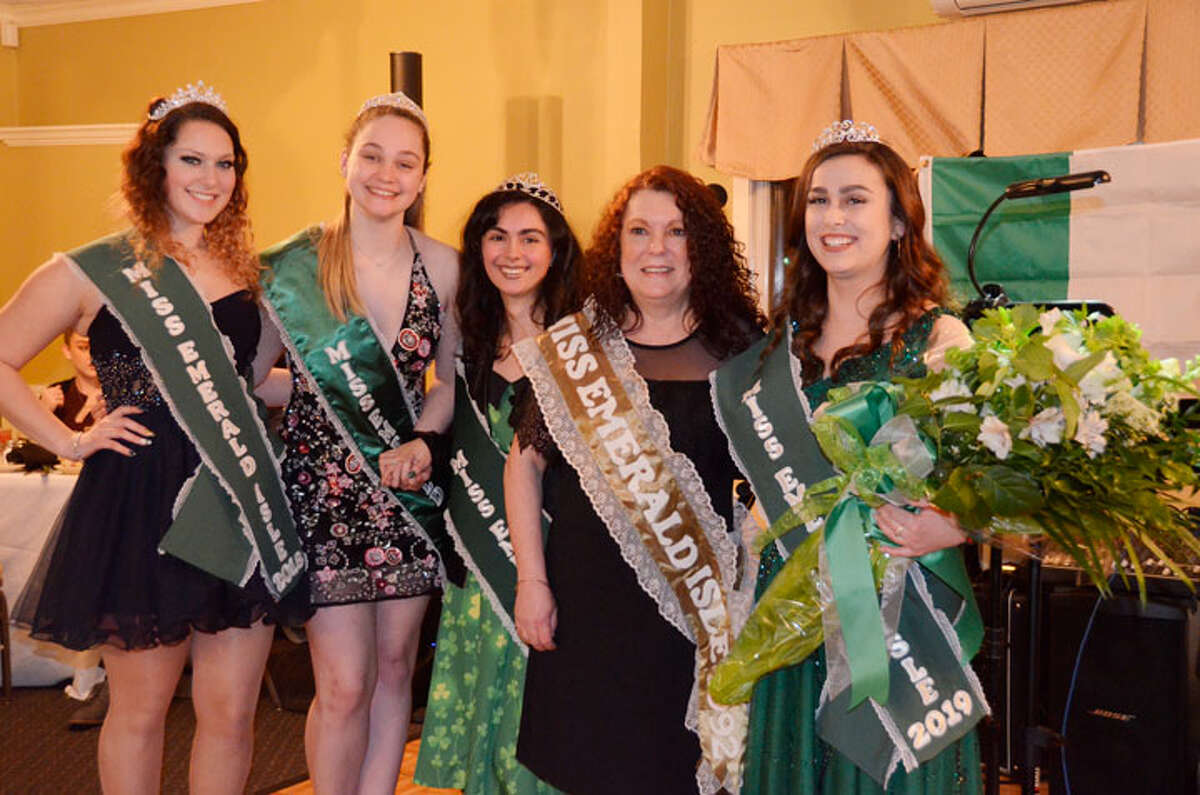 The annual Milford St. Patrick's Day Parade is a little more than a week away, and there are two fundraisers planned to help offset costs.
The annual parade, one of Milford's biggest annual events, will take place Saturday, March 9, starting at 1 p.m. from the Parsons Government Center in downtown Milford and making its way to the downtown green. Miss Emerald Isle Caitlyn Zawadski, and Milford St. Patrick's Day Parade Grand Marshal TJ Casey received their sashes this past weekend at a dinner at Stanziale's Restaurant in Stratford.
The Milford St. Patrick's Day Parade Committee runs the annual parade, using donations from residents and businesses. One parade fundraiser is planned this weekend and the other in the weeks following the parade.
There will be a breakfast Sunday, March 3, from 8 a.m. to 1 p.m. at the Mason's building on Broad Street, next to Milford Bank. Cost is $8. For reservations, call Marty Hardiman at 203-878-2865 or 203-993-5755, or tickets may be bought at the door.
The other fundraiser will take place Friday, March 22, from 5 to 7 p.m. at Rainbow Gardens in downtown Milford. There will be corned beef and cabbage, boiled potatoes and carrots, rye bread and Irish soda bread, shepherd's pie and salad, with desserts including Irish cream brownies and whiskey bread pudding. Cost is $15, and there is a cash bar. Reservations are required. Call Hardiman at 203-878-2865 or 203-993-5755.