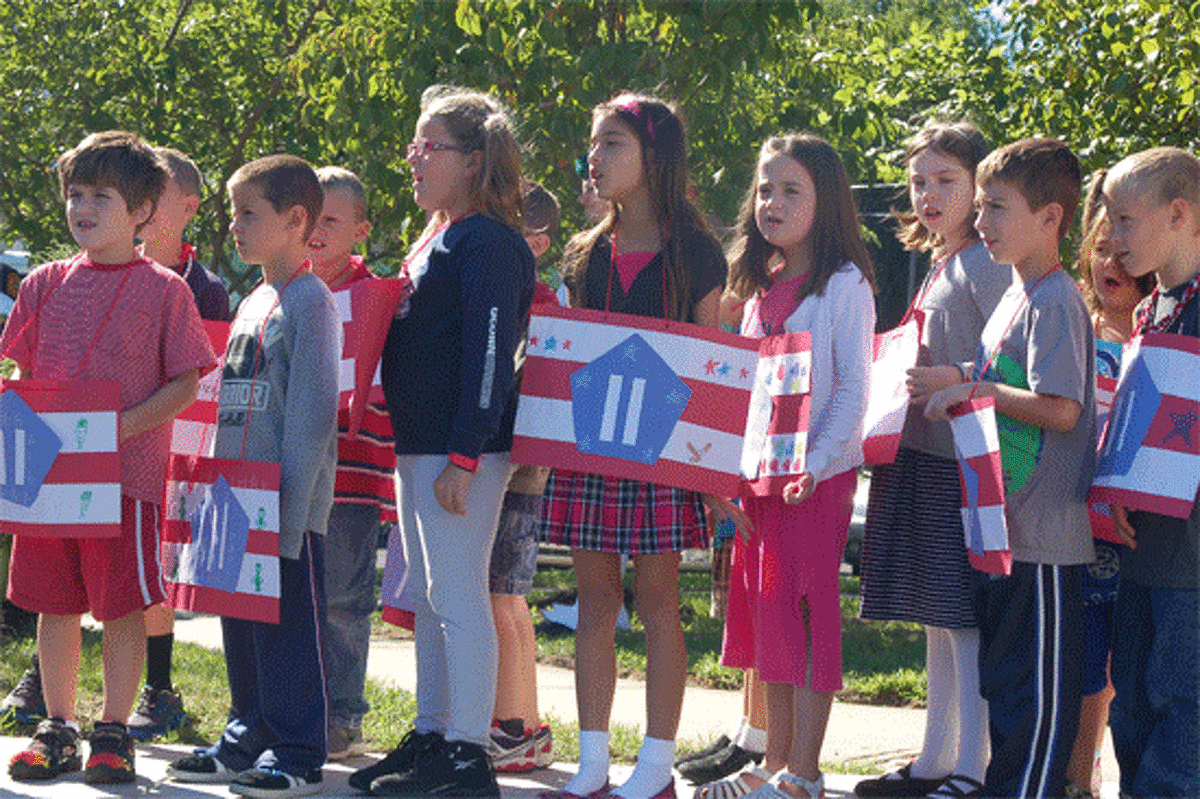 Milford's younger students don't remember the events of Sept. 11, 2001 because they weren't born yet.
Mayor Ben Blake pointed this out during a Sept. 11 ceremony at Live Oaks School Tuesday, where there is a memorial garden in honor of three Milford men who perished in the terrorist attacks: Michael Miller and Avnish Patel, graduates of Live Oaks School, and Seth Morris, who graduated from Mathewson School.
Tuesday's ceremony also was dedicated to Jordan Pierson, who was 21 when he died fighting for his country in Iraq.