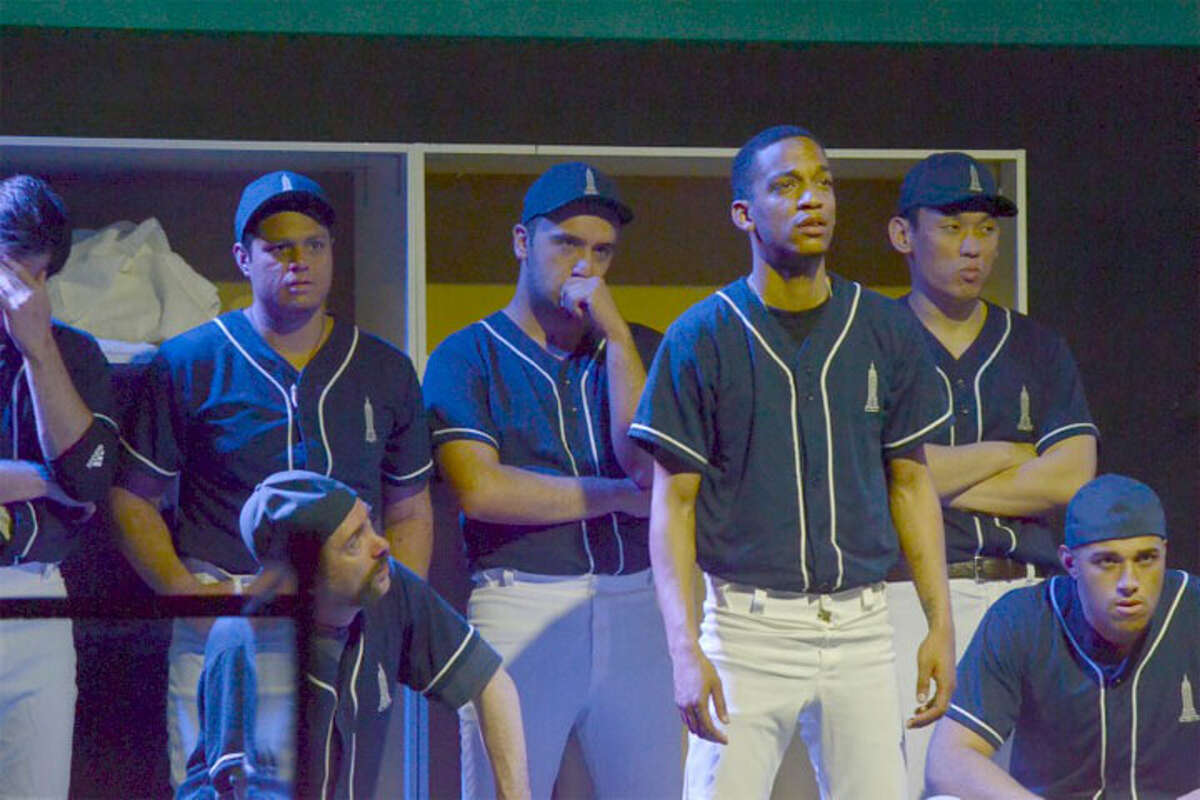 Although the play is only 14 years old, Richard Greenberg's Tony Award-winning drama "Take Me Out" – recently extended for a third weekend at Bridgeport's historic Bijou Theatre – might feel a bit dated. Gay people in professional sports have recently begun living out and proud. It isn't exactly easy, but it is now largely accepted and supported, at least to an extent unheard of at the time that Greenberg wrote his landmark story about Darren Lemming – a Major League baseball superstar with an ego the size of a stadium who makes the sudden decision to casually come out and is unprepared for the subsequent shocking events that engulf everyone around him.
The play's frank exploration of homophobia and racism, liberal use of adult language, multiple nude scenes and sequences of extreme emotional violence have prevented "Take Me Out" from becoming a community theater staple. But the Bijou Theatre – a key player in the revitalization of downtown Bridgeport – has a mandate to bring bold, provocative and important theatrical productions to the area.
Ferociously funny and darkly dramatic, "Take Me Out" certainly meets those qualifications, and audiences seem to agree. Christine Brown, the theater's executive producer, made the decision to extend the production during the second performance, which drew a record crowd that Saturday night for an opening weekend presentation of a "straight" play.