This is a carousel. Use Next and Previous buttons to navigate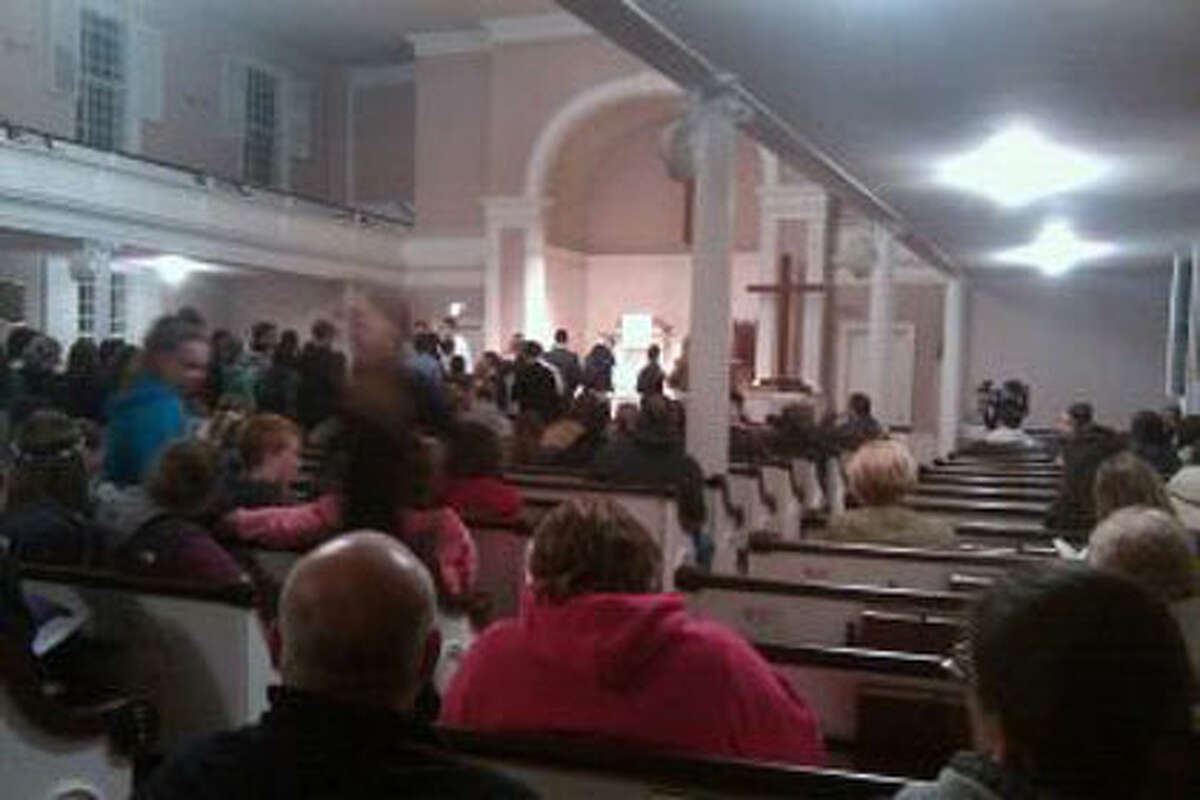 Instead of wearing their prom gowns and tuxedos and walking into a festive hall, students wore sweatshirts with the Jonathan Law insignia and walked into a downtown church to mourn a fellow student stabbed to death at the school today.
The Rev. Adam Eckhart told students who gathered at the First United Church of Christ Friday night that Maren Sanchez, the young woman killed, would want them to still enjoy their high school years and their prom and to know how precious life is.