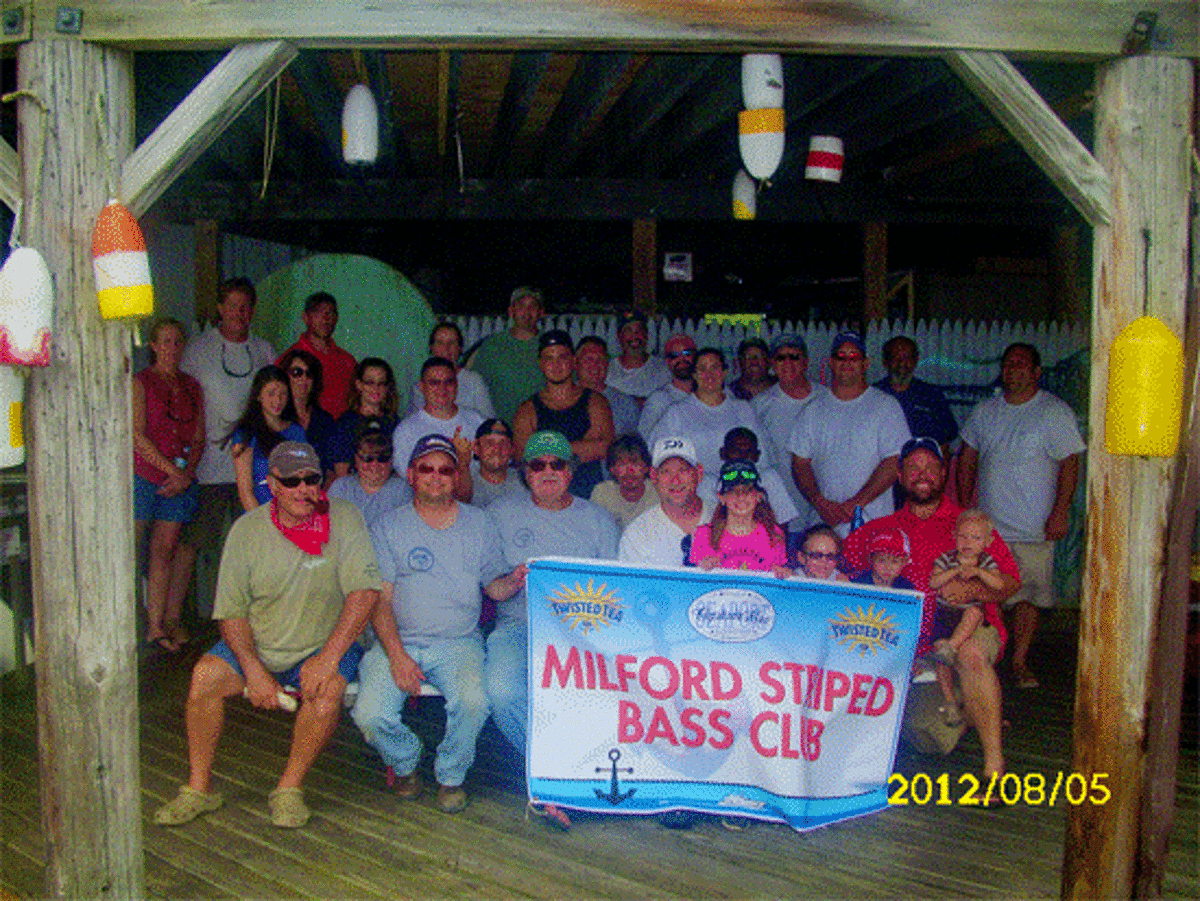 Members of the Milford Striped Bass Club claimed bragging rights Aug. 5 when they won the Interclub Bluefish Tournament.
This marks the second top win in seven years for the Milford anglers, and member William Blotney said, "That's a pretty big deal."
The Milford Striped Bass Club participants won the event with more than a 10-pound advantage over their competitors, and that's a sizable margin in a contest where the winners are usually within a couple of pounds ahead of the competition.
The top five boats participating with the Milford Striped Bass Club reeled in 158.42 pounds of fish. The top boat was captained by Jack Wallace: His heaviest three fish weighed 33.48 pounds.