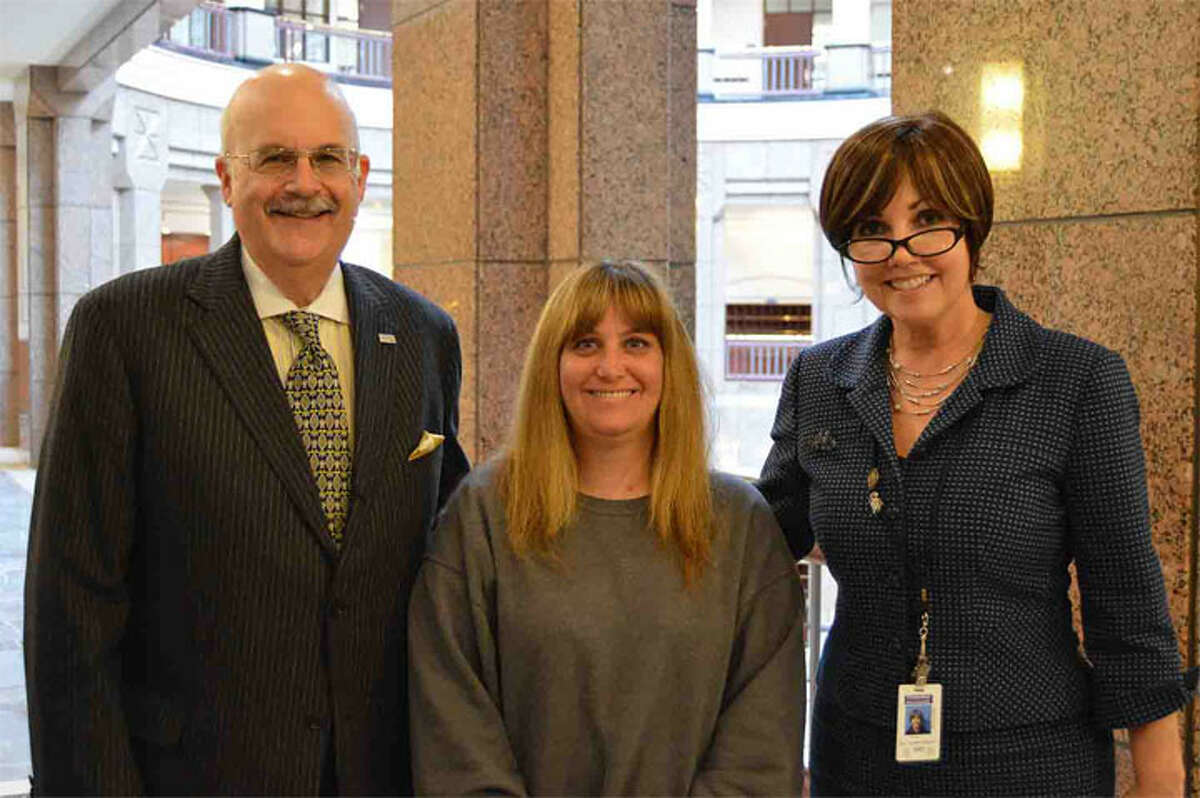 State Rep. Pam Staneski met with representatives from the United Way of Milford at the State Capitol Tuesday during the Connecticut Commission on Children and the Connecticut United Ways' legislative forum on strategies to help more families achieve the American Dream.
The United Way of Milford came to the State Capitol to call attention to the Asset-Limited, Income Constrained, Employed (ALICE) Report, released in November by Connecticut United Ways.
The United Way of Milford said today that ALICE is 27% of households in Milford and the voice of ALICE is important to the continued growth of our community.
Staneski  talked with Trish Kallman, who the United Way described as the face of ALICE. The Kallman family struggles each month to pay the bills, despite Trish's husband, Bill, making $40,000 per year.
"This forum was a wonderful way to start putting faces to those in our community who are working, but barely getting by," Staneski said. "The ALICE's, as they have been dubbed, live in every city and town in our state, they are our neighbors, and it is important that we listen to the recommendations coming out of today's forum so that we can best help these families with what we take for granted—shelter, food, clothing, and childcare."
The ALICE report found that 51% of all Connecticut jobs pay less than $20 per hour.
More than 330,000 Connecticut households live on ALICE wages which represents families whose earnings are above the federal poverty line but below a basic cost-of-living threshold established in the report.
The statewide Connecticut United Ways report documented Connecticut households struggling to afford living expenses that exceed the official federal poverty level of $11,670 for an individual or $23,850 for a family of four.
According to the report, a family of four needs an annual income double that of the federal poverty threshold to cover household budget costs.