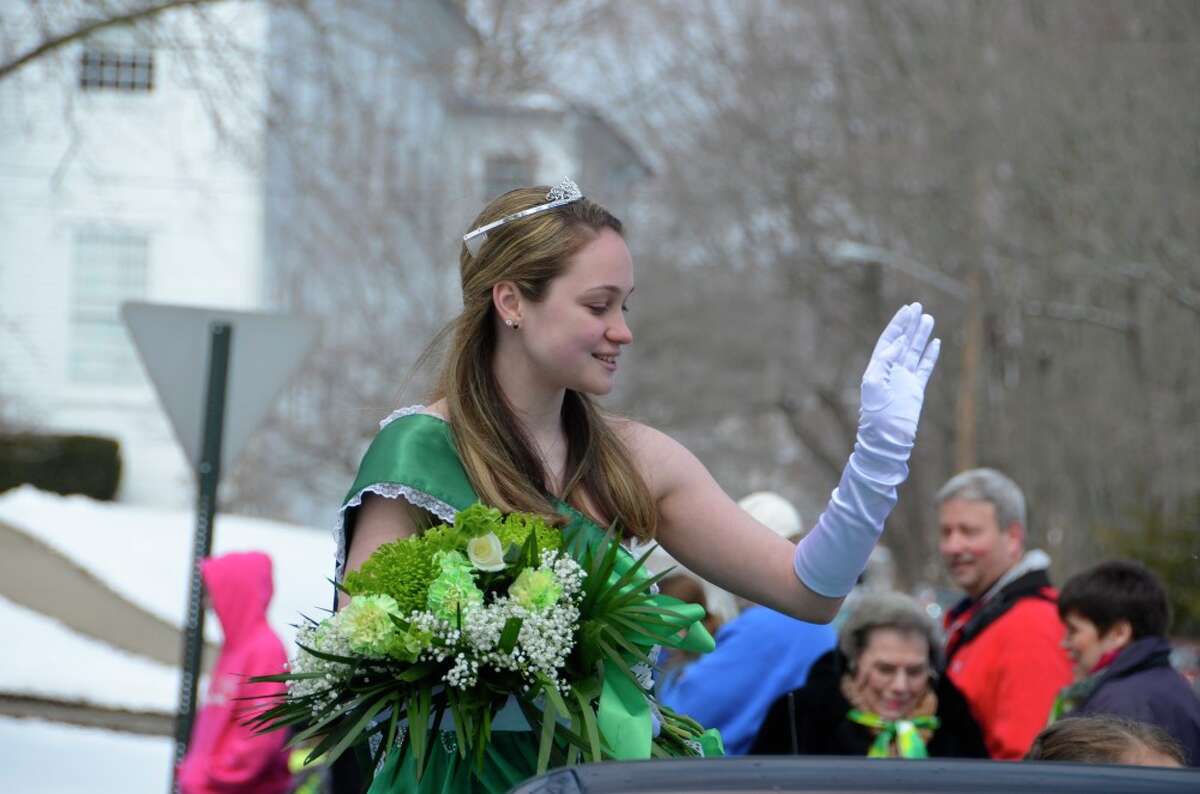 It looked at first like the 2015 Milford St. Patrick's Day Parade might see a low turnout.
But as 1 p.m. drew closer, the downtown streets started to fill up with spectators, and one city official estimated there were about 4,000 people on hand to watch the annual parade.
Past figures have attendance at about 20,000, with spectators lined up sometimes 10 people deep in some spots to watch the parade.
Snow earlier on parade day, combined with the fact that the parade was postponed from last weekend due to heavy rain, took a bit of a toll on the crowd. But one spectator announced, "This is going to be the best parade ever," as she took up her front-row seat for the start of the show.
There were floats, civic groups, bands and bagpipers, plus lots of candy and festive beads being thrown to the crowd.
Despite the chill temperatures, families and friends gathered, many having come prepared with chairs and snacks to enjoy the annual parade.