This is a carousel. Use Next and Previous buttons to navigate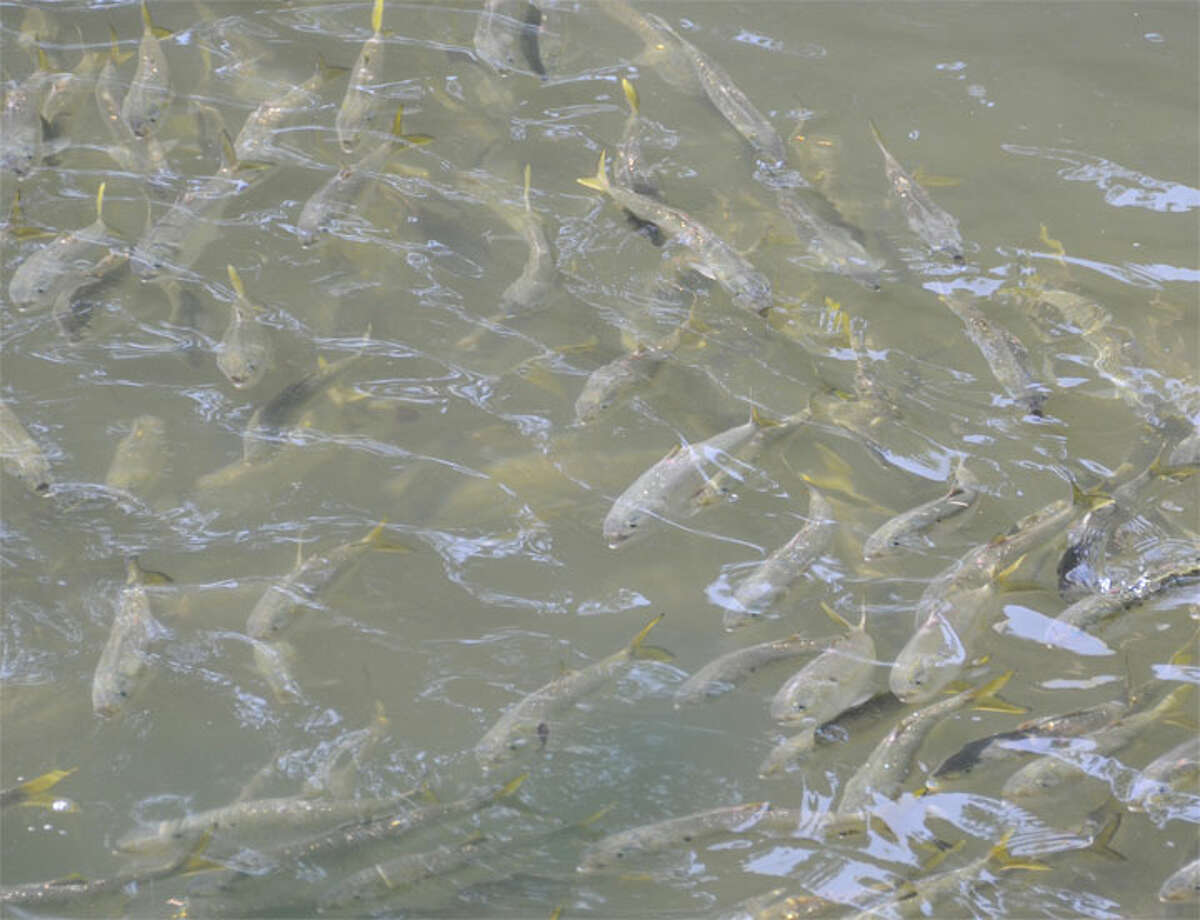 One of the big attractions at this year's Milford Oyster Festival was a fish — but it wasn't on the menu.
Many people gathered near the harbor to watch as hundreds of Atlantic menhaden, commonly referred to as bunker, swam near the Hotchkiss Bridge, where they typically take up residence during the late summer and fall. Many were jumping and flipping in the stretch of water that runs from the waterfall to the harbor.