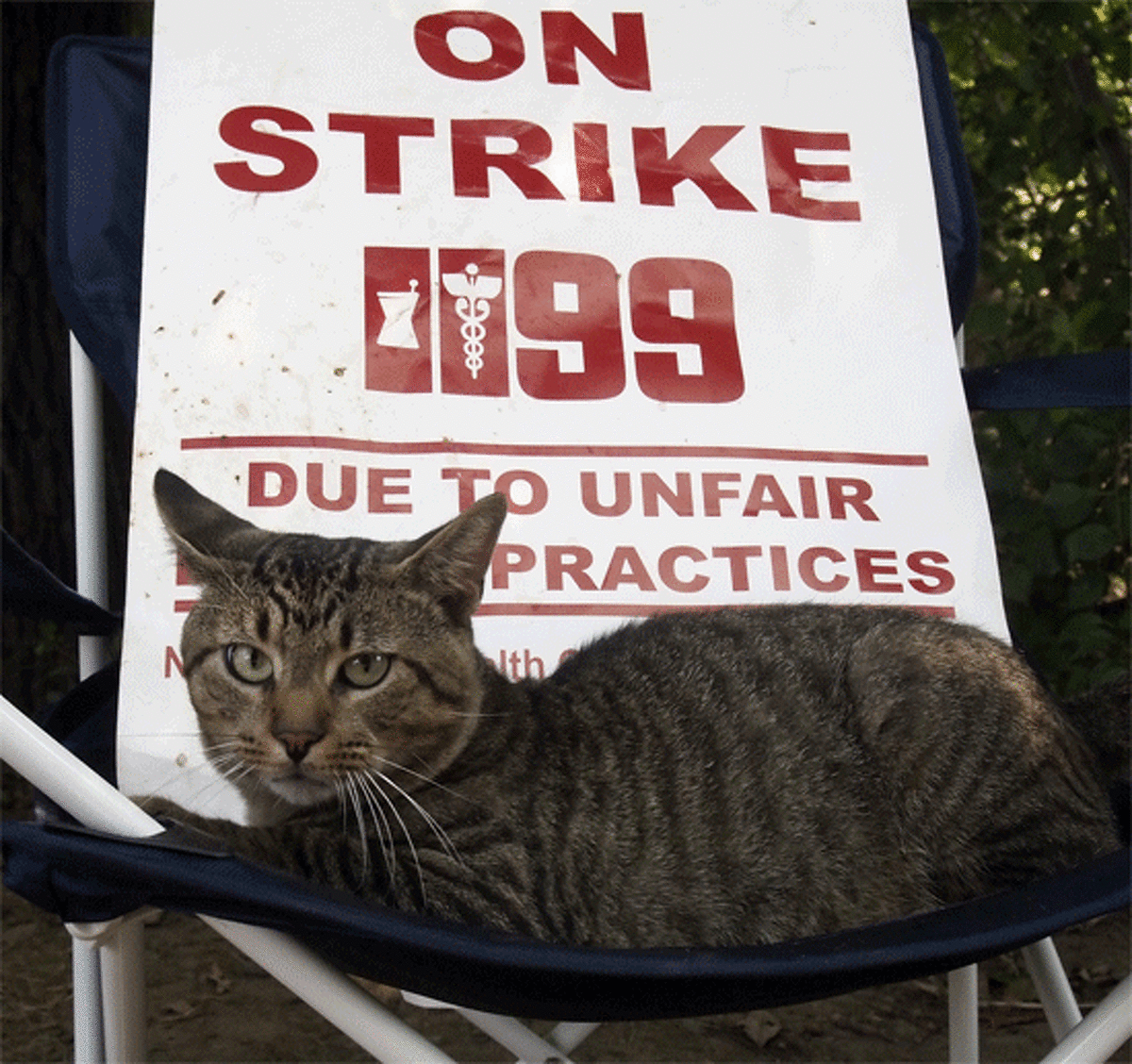 Scabby, the black and gray tabby cat that was missing from the picket line he's been walking with District 1199 health care workers, is back.
After missing for two days, Scabby returned to the picket line Thursday night but was apparently sick.
"The cat is back but seems injured...stomach hanging low," one union member said Friday.
Another union worker, Rosa, took Scabby to the veterinarian, who said the cat's stomach was inflamed and the cat had a fever. Rosa took Scabby home with her, and he is taking medication and recovering.
"Oh yes, he seems to be getting better," Rosa said. "He's eaten and is drinking water."
The cat has lived outside West River Health Care Center about two years, and joined union members when they were locked out of their jobs this past winter. The cat joined the union members again when they went on strike two months ago to protest a newly imposed contract.
The cat walks up and down the sidewalk with the striking employees. They feed him, and they leave a chair on the sidewalk at the end of the day so he has a comfortable place to rest.
Wednesday "was one of the most emotional days we've had," one worker said, noting that the strikers, and the cat, have been walking the picket line more than two months.
The union members are thrilled the cat is back and are starting a collection to pay his veterinarian bills.
Rosa said she will probably bring Scabby back to the picket line, which has become his home, next week if he is recovered.