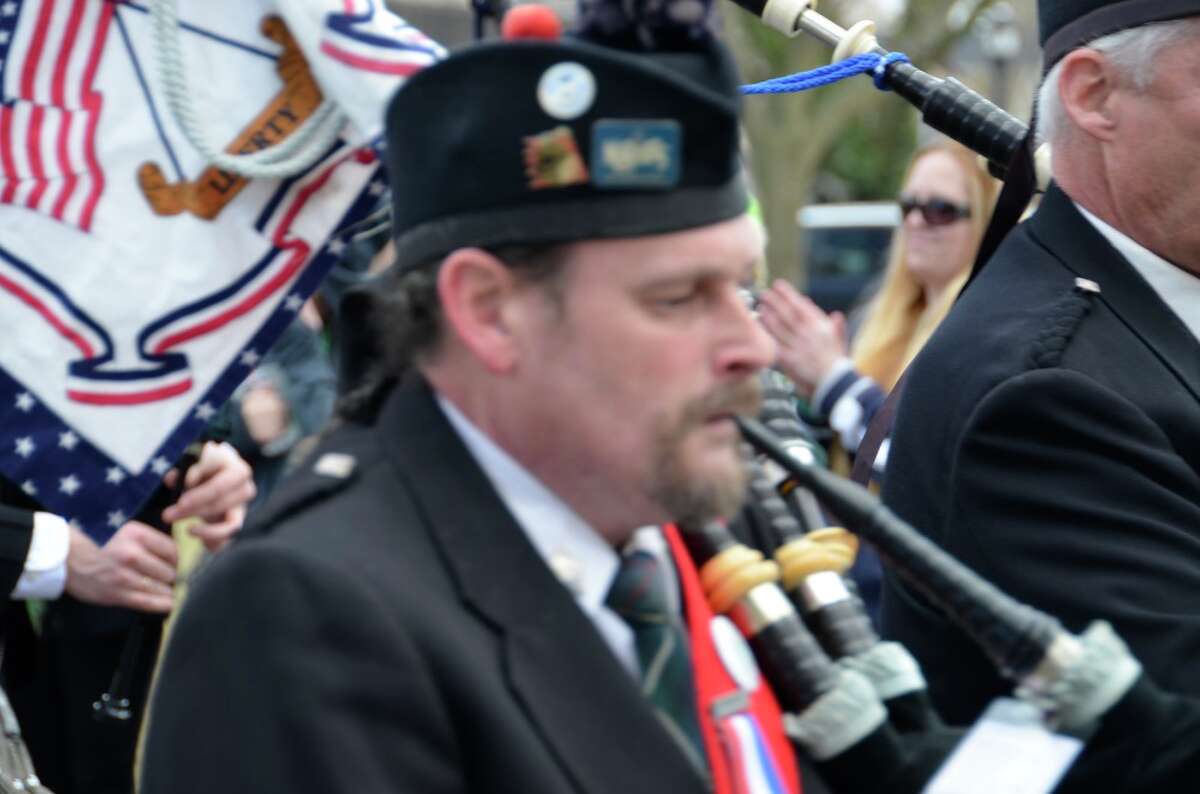 NOON: The sun is out, the snow has stopped, and downtown sidewalks are clear of snow, all set for the 1 p.m. St. Patrick's Day Parade.
10 AM: As the snow fell gently Saturday morning, parade volunteers lined up orange traffic cones at the Parsons Complex parking lot, getting ready for today's Milford St. Patrick's Day Parade.
Yes, the parade is still on, and is scheduled to step off from the Parsons Complex at 1 p.m.
Marty Hardiman, parade chairman, couldn't be reached this morning because he was out checking on road conditions downtown, according to his wife, Linda.
Linda Hardiman said city officials called them Friday night and assured them the downtown roads would be clear for the parade.
And at 10 a.m., the roads were looking pretty clear. Some of the sidewalks lining the parade route were somewhat snow covered, but some were clear.
Public Works Director Chris Saley is this year's parade grand marshal, and Sarah Grace Sugrue, a Foran High School student, is this year's Miss Emerald Isle.
Linda Hardiman said a couple of parade units called this morning to pull out of the parade, but most are still scheduled to march. "We're still planning on a pretty big parade," she said.
Milford's annual St. Patrick's Day Parade usually draws a huge crowd, up to 20,000 spectators.
Although downtown is mostly white this morning, there is plenty of green to be seen.
Green St. Patrick's Day-themed trash cans line the parade route, and at about 10 a.m., a young woman wearing a green sweatshirt, green striped socks and a festive head piece dashed across the snow-covered downtown green.