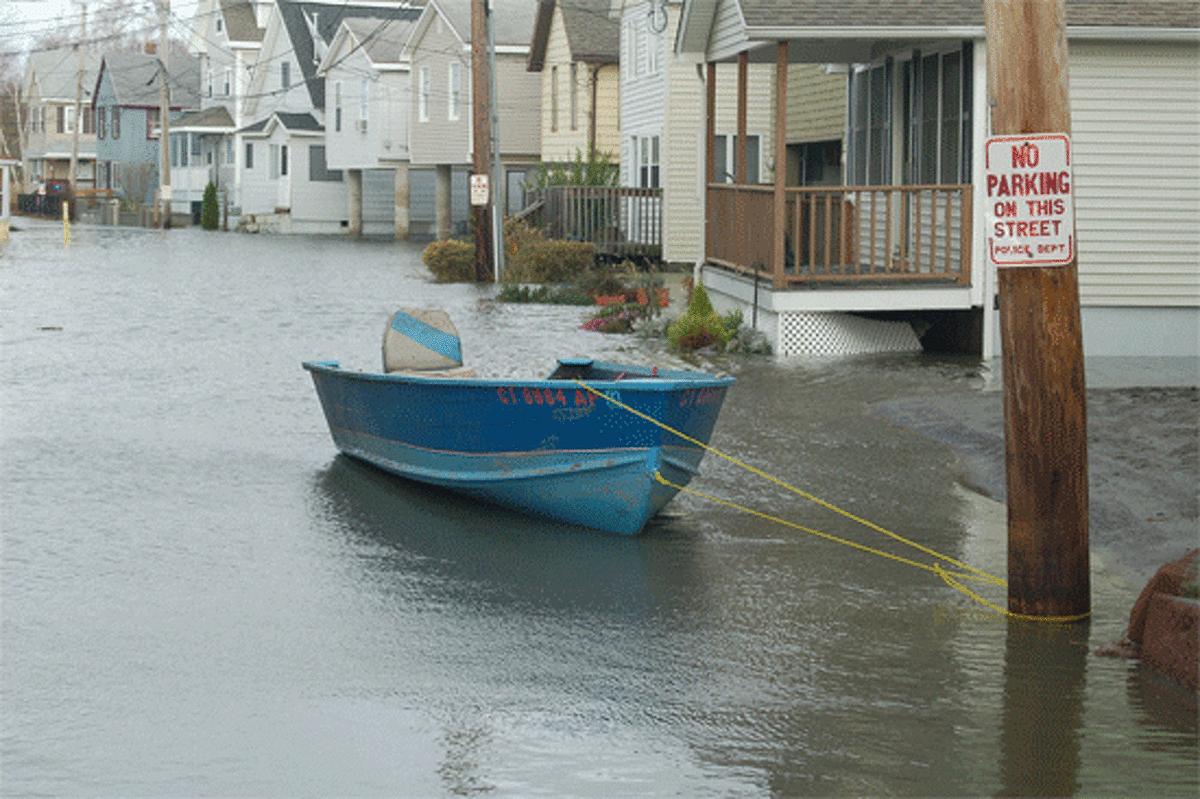 With 28 shoreline homes completely destroyed by Sandy and more suffering structural damage, Mayor Ben Blake estimates the cost of Milford damages from the super storm will be in the tens of millions of dollars.
City leaders have been talking to U.S. Rep. Rosa DeLauro about securing FEMA funds to help with repairs.
The destruction spans the 17 miles of coastline from Woodmont to Walnut Beach and beyond, Blake said during a press conference at Milford City Hall Tuesday afternoon.