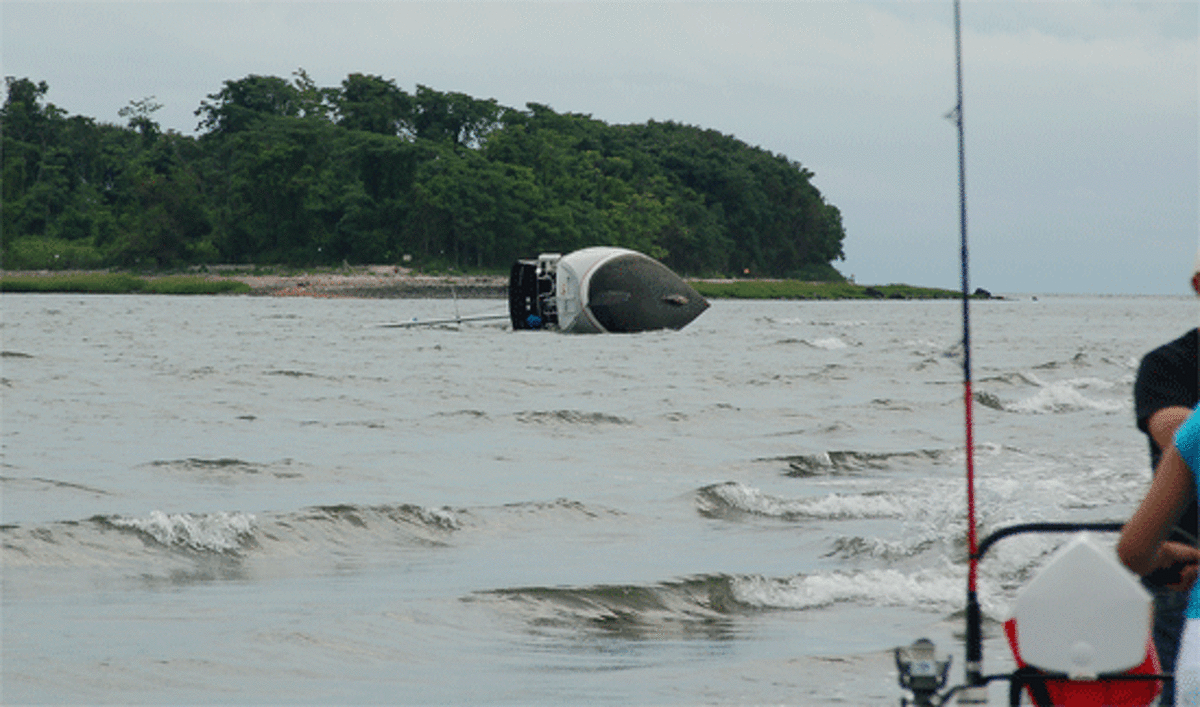 UPDATE: A damaged sailboat was hauled from the waters off Charles Island after getting stuck on the sandbar around midday Wednesday.
At around 2 p.m, the overturned boat sat nearly atop the sandbar, looking from a distance like a beached whale.
A fisherman at the scene said the sailboat was being maneuvered in the area of the sandbar when it got stuck. A salvage boat came to pull the sailboat out, but instead flipped the sailboat over, the fisherman said. Sources said the boat's keel was broken.