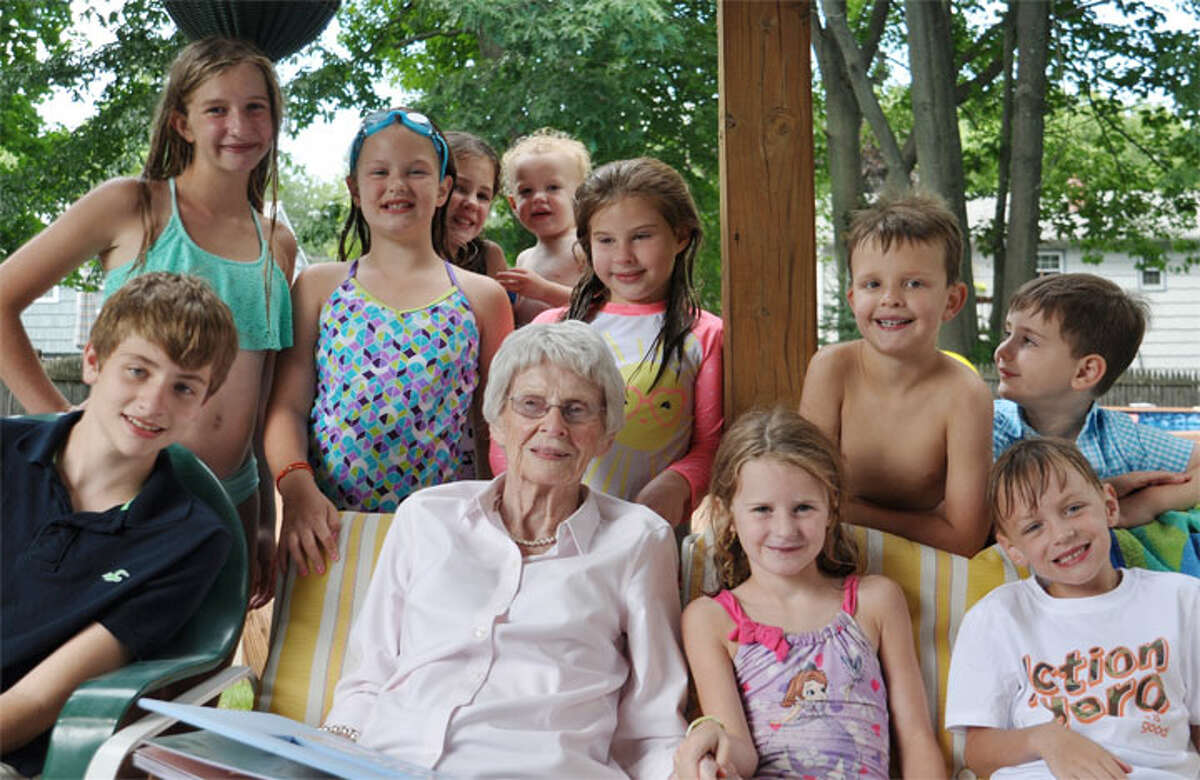 The year Marie Crouse was born, the number one song was My Little Girl by Henry Burr and Albert Campbell, the Boston Red Sox beat the Philadelphia Phillies to win the World Series, and the average home cost $3,200.
Crouse turned 100 Sunday, Aug. 2, at her home in Milford, where she lives with her daughter and son-in-law, Ellen and David Siddell.
The family threw a party Saturday, which included children, grandchildren and great-grandchildren.
Born and raised in Danvers, Mass., Crouse remains interested in life, news and politics.
She was married 55 years to a newspaperman, William (Bill) Crouse, who was managing editor of The Woonsocket Call in Rhode Island. Marie spent many years as a homemaker and later got involved in her community, serving on the library board when she moved from Rhode Island to Massachusetts.
She moved to Milford four years ago, and while she isn't as active as she once was, she stays up on national news and trends. She reads the Globe every day and remains concerned about what is going on in the world, Ellen explained.
Hearing is really her only medical issue, Ellen said, explaining that Crouse only takes one medication per day, and that is a sleep aid.
At 100, Crouse enjoys crossword puzzles, books like Mary Higgins Clark's mysteries; and books by authors including Nicholas Sparks and Amy Tan. She's fascinated with Skype and Facebook, which let her keep in touch with family regardless of where they live.
A family member bought Crouse her first Kindle Fire for her birthday, and Ellen expects her mother will have little trouble learning to use it.
In addition to the Siddells, family includes daughter Betsy and her husband Chip LaPlaca in Franklin, Mass.; seven grandchildren, 12 great-grandchildren, and one on the way.
Family said Crouse is pragmatic, and attributes her long life to "just dumb luck."
Her son-in-law adds that "clean living" is also a factor.
Crouse enjoys a glass of white zinfandel while watching Judge Judy most evenings, her children said.