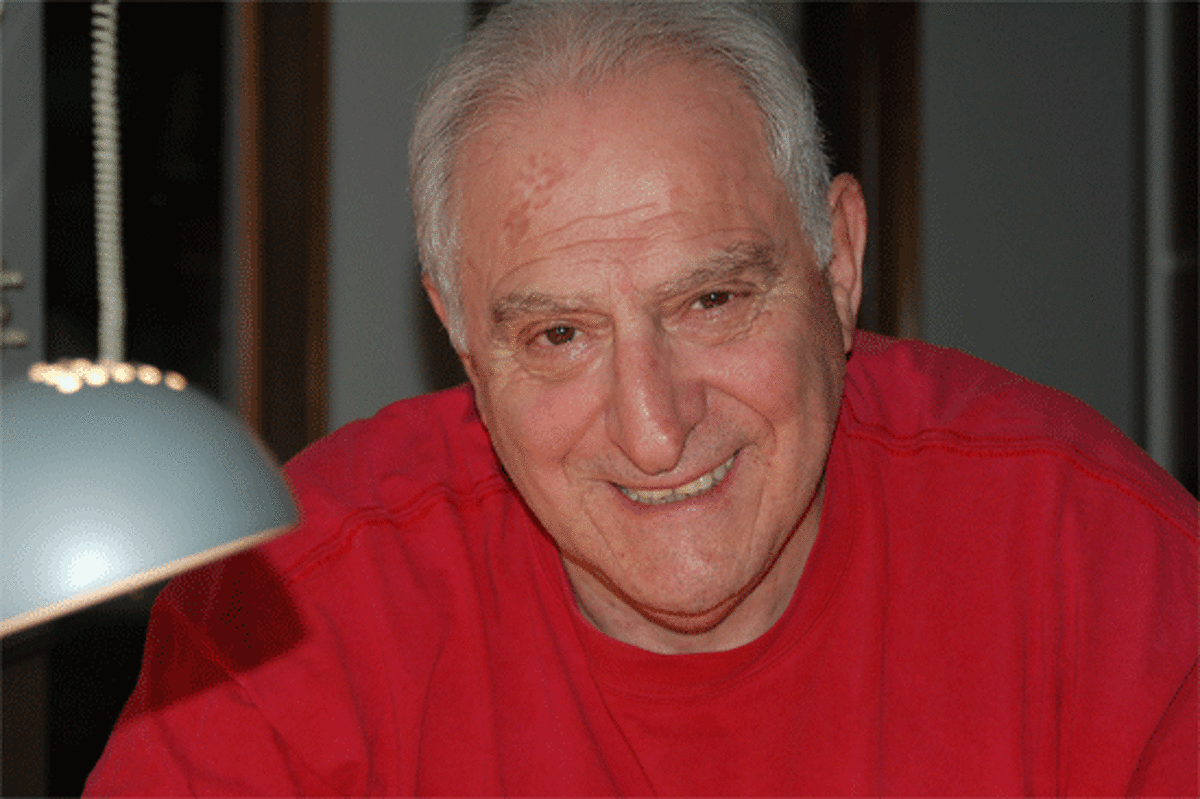 After more than 50 years as a favorite radio personality, bringing his listeners lost oldies, interesting trivia and relevant news, Al Warren is retiring.
With impressive Arbitron ratings on his weekend morning show on WICC and a love of the job as fresh as it was when he was a child lying under his covers listing to the radio, Warren doesn't really want to retire. The decision took a lot of contemplation. But he decided the morning hours were taking a toll on him, and he decided to retire as of July 1.


Warren gets up at 2:15 a.m. on the weekends to get into the station, located in Bridgeport, and prepare for his morning show. He spends hours scouring the news for sports scores, unusual news tidbits, and then organizing those and his music picks into a format that will fill his radio slot.
He thrives on finding "lost hits" that people call in wanting to hear, and then playing them.
His life has been decidedly about radio.
He was married young, and to support his wife and two young boys he went to work at the former AVCO plant in Stratford in its personnel department.
Warren was working days but pursuing his bachelor's degree at the University of Bridgeport evenings. He was interested in broadcasting, so in addition to work and school he applied for a nonpaying job with the former WNAB station in Bridgeport.
Warren would drive to the Bridgeport (now Connecticut) Post in downtown Bridgeport and read the news on the air at 11:10 p.m. from the paper's newsroom. That lasted six months.
He left WNAB and worked in Waterbury, Ansonia and at WNHC in New Haven. He started his long relationship with WICC in 1965, and has been with the station most of the time except for a period when the station was sold and the new owners cut their payroll, leaving Warren without a radio job for a short while.
"There was a time where I was maintaining two radio jobs — one in Bridgeport and another one in New Haven. I also was working full time at AVCO and studying for my degree at the University of Bridgeport," he said.
When he joined WICC he was a part-time, on-the-air evening personality.
In 1966 Warren was asked to take over a regular WICC slot. "I worked every day for three years without ever taking a day off," he said. "I arranged my AVCO schedule to accommodate my radio work." He left AVCO in 1971.
Warren's reputation that he earned at WICC served him well when he left the station. He quickly found another job at a station in Danbury. While at Danbury's WLAD he was honored as "Top Dog on Radio," an award that was presented annually to the most popular radio personality serving New Haven and Fairfield counties.
The lifelong Milford resident left WLAD in 1993 to rejoin WICC in a part-time capacity, and again he earned the prestigious "Top Dog Award."
The well-known broadcaster holds a bachelor's degree from the University of Bridgeport, where he earned a triple major: humanities, communications and social sciences, plus a master's degree in communications from Fairfield University.
He recalls being recruited to have his own show on a major New York City radio station while going to school.
His dream was to work at a new York City radio station.
"I turned them down since I would have had to quit college to do so," Warren said, explaining that he really wanted to finish and get his degree.
Warren did work for WCBS radio in New York before returning to Connecticut. And in that respect, he said he feels he did reach his dream.
Warren has also taught on the college level and continues to run an adult education program for Housatonic Community College at Jonathan Law High School.
So what's he going to do after July 1?
As he poured a cup of coffee from a percolator — his favorite way to brew coffee — he said, "I don't know."
Warren still misses his wife, Betty, who died three years ago, and it's easy to see he's not sure if another life change is going to help fill that void or exacerbate it. But he's thought long and hard, and the long, early morning hours are just too much these days.
He says he may go visit his son in Florida, and maybe he'll volunteer.
He does know how his last day at work will be. He chose to announce his retirement when he does a broadcast for St. Vincent's Swim Across the Sound, an effort he believes in strongly. The next day will be his last.
"I'll do my show, and then since no one else is in the station that early, when I'm done I'll just get up and leave," Warren said.
After all these years, songs, trivia and awards, Warren said he wants a low-key exit.