This is a carousel. Use Next and Previous buttons to navigate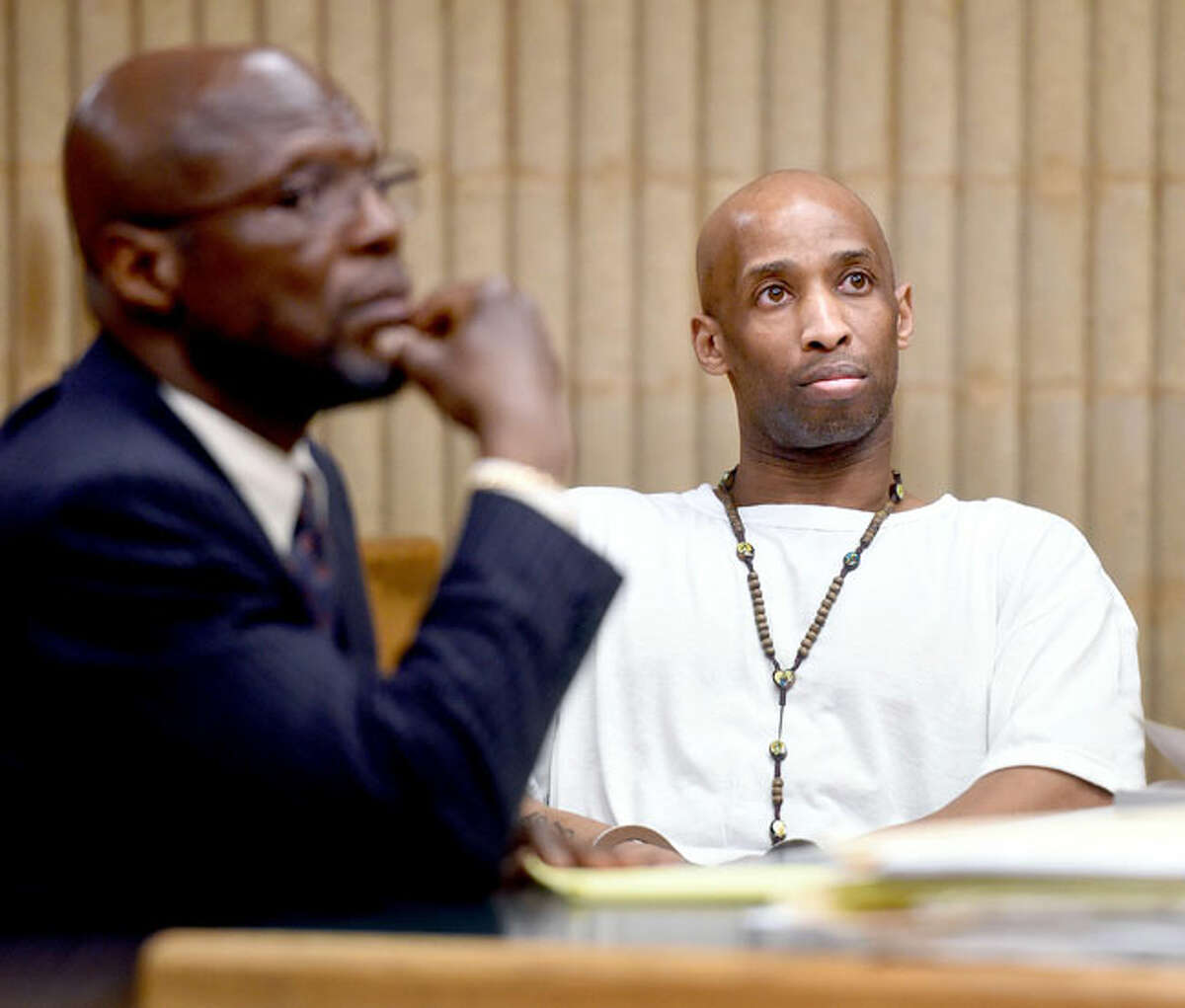 Judge Denise Markle said talk of rehabilitation was out of the question when she sentenced Matthew Pugh, convicted of murdering 26-year-old Alexandra Ducsay in 2006, to the maximum sentence allowed Monday at Milford Superior Court.
Pugh was sentenced to 60 years in jail for murder and 20 years for burglary, to be served concurrently.
In imposing the sentence, Judge Markle recalled weeks of testimony that painted a horrific and violent murder scene, and she said the brutality of the crime was one of the factors she considered as she contemplated the sentence.
She also reflected on Pugh's past, which includes arrests starting at age 16 on drug and other charges, and a pending case involving a crime that took place after Ducsay's murder, in which Pugh is alleged to have shot a victim during a burglary.
The most damning evidence, she told Pugh, "came from your own mouth."
Against his lawyer's advice, Pugh testified on his own behalf during his trial, and the judge said that when he did that he told the courtroom what kind of person he is: someone with no sense of right and wrong and no respect for the law.
"You were outright defiant, oblivious to the fact that any of your conduct was wrong," she said.
Speaking at Monday's sentencing, Ducsay's father, John Ducsay, said Pugh deserved death. "An eye for an eye," he said, "it's right out of the Bible."
He told Pugh he hopes he lives long and has to relive the horror of what he did.
"Think about me, and don't forget my face," John Ducsay said. "I will be in your dreams, agonizingly, day after day."
The arrest
Police arrested Pugh in 2012 and charged him with one count of murder and one count of first-degree burglary in connection with the May 19, 2006, death of Alexandra Ducsay. He pleaded not guilty to the charges, but a jury convicted him of murder and burglary in March.
Alexandra Ducsay was discovered deceased in her home on Boothbay Street in Milford in 2006. Her mother, Linda, discovered her daughter beaten in the basement.
Pugh's arrest followed a lengthy investigation by detectives from the Milford Police Department in collaboration with the Chief State's Attorney's Office, Cold Case Unit, and the Office of the State's Attorney.
Ducsay was a Milford girl who grew up on Boothbay Street and attended Milford schools, including Jonathan Law High School. Contemporaries remember a "nice" girl who played recreation basketball in her younger years. After high school, she attended Albertus Magnus College in New Haven, from which she graduated magna cum laude.
A minister from Kingdom Life Christian Church said at the time of her death that she was a "go-getter" who wanted to make a difference in the world. At church, she volunteered to help the youth dance team.
She worked at People's Bank up until her death as she pursued a career in acting and modeling. In her spare time, she organized charitable events for children.
The relationship
According to court documents, Alexandra Ducsay and Matthew Pugh had dated for "some considerable period of time starting when Alexandra was 16 years old."
During their relationship Pugh was sent to prison in Connecticut, and the relationship ended while Pugh was in prison.
Alexandra's mother told police at the time that "Matthew Pugh would regularly harass and threaten" Alexandra after the break-up.
Alexandra wrote a letter to the state Department of Correction in January 2004, stating that Pugh had threatened her in letters and on the telephone while he was in jail. The arrest affidavit cites the letter that Pugh allegedly sent to her, in which he wrote such things as, "If you don't start making time for me … you're gonna regret you ever met me."
Pugh was released from jail Aug. 6, 2004, and family members say that he continually threatened Alexandra after his release from jail.
During the trial, Pugh's cousin, Anthony Pugh, said Pugh told him he wanted to kill Alexandra, and even talked about how he would clean the scene afterward to cover up the fact that he'd been there.