This is a carousel. Use Next and Previous buttons to navigate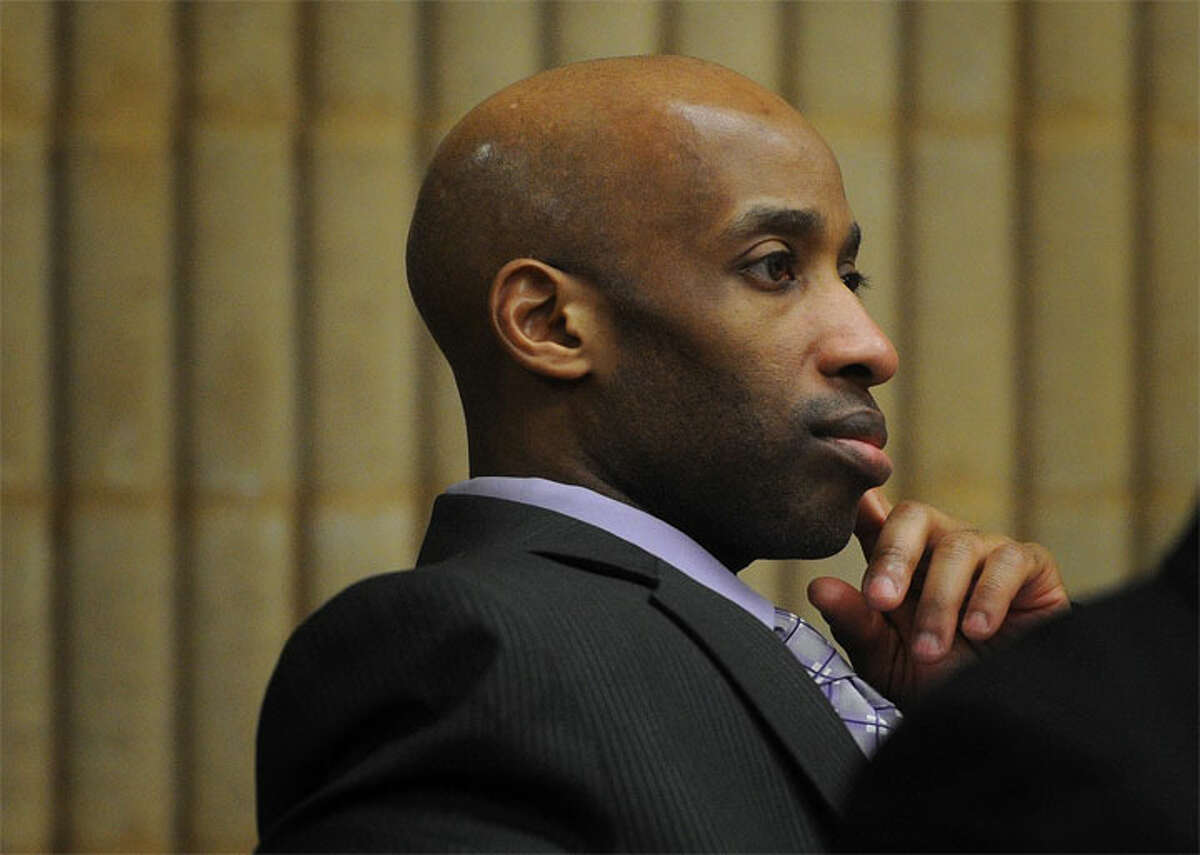 Linda Ducsay said evil could be found in Matthew Pugh, the man found guilty Monday of murdering her 26-year-old daughter Alexandra Ducsay in 2006.
"He's just evil," Linda said as she stood outside the Milford Superior Courthouse shortly after the jury delivered its verdict. "Today we overcame a certain kind of evil."
After about 12 hours of deliberating and asking to hear replays of testimony made during the trial, the 12-member jury came back with a verdict of guilty on a charge of murder and guilty on a charge of burglary against Pugh in the 2006 beating death of Ducsay at her Boothbay Street home.
Pugh faces up to 80 years in prison when he is sentenced May 11.
A four time convicted felon, Pugh has been in custody since September of 2012, according to his defense attorney Paul V. Carty.
Carty said he expects Pugh will appeal the verdict but Carty said he does not plan to represent him.
Pugh took the stand even though Carty had advised him not to testify on his own behalf. "It's his right and he exercised it," Carty said. "His best bet would have been to let me do my job.
"Any time you expose yourself  to a cross examination, you're playing with fire, and he got burned," Carty said.
It was during cross examination that Pugh, Ducsay's former boyfriend, admitted to being in Milford the day of Ducsay's murder, even though he had told investigators he was not in Milford that day.
State's Attorney Kevin Lawlor, who was actually at the crime scene in 2006 to witness what has been described as a horrific, brutal scene, said he had eight years to think about the questions he'd ask if he got the chance to cross examine the accused killer.
Standing outside the Milford courthouse Monday afternoon, Lawlor said he thinks he got in all the questions he wanted to ask during that cross examination.