This is a carousel. Use Next and Previous buttons to navigate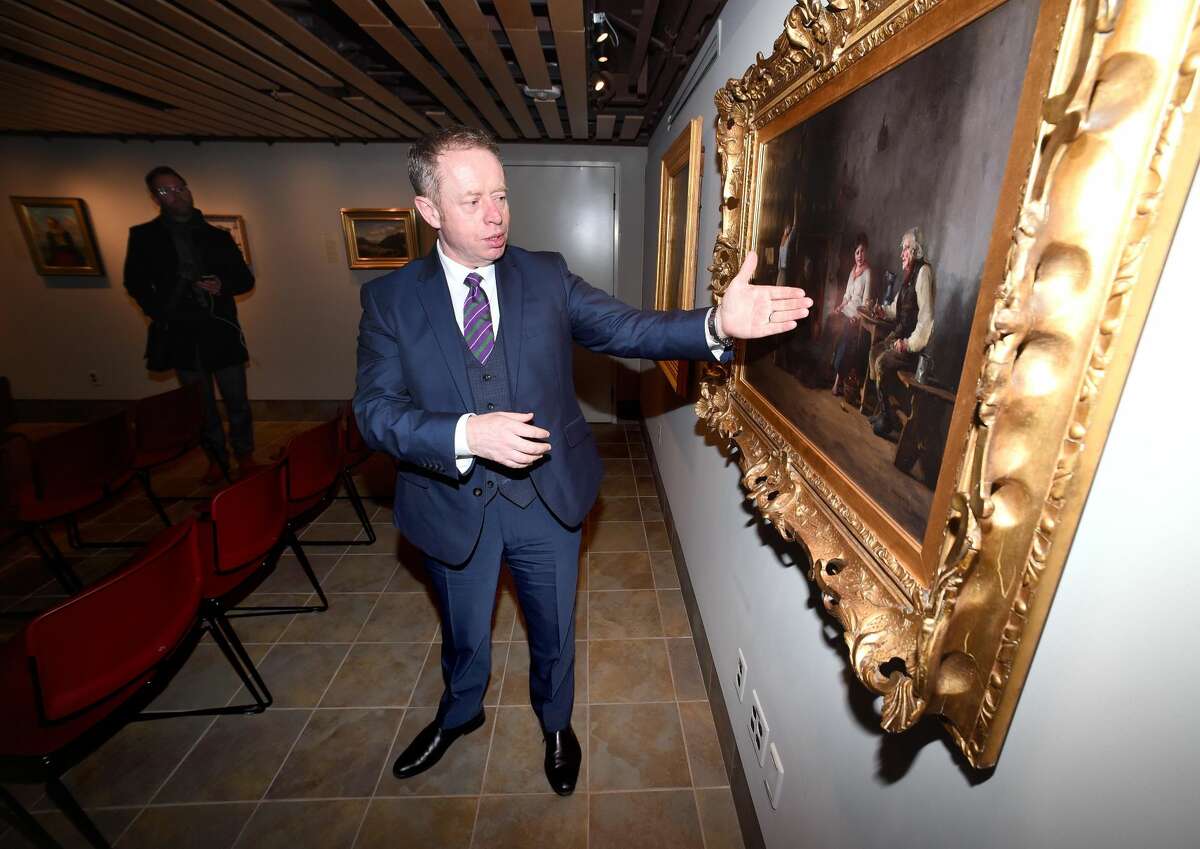 HAMDEN — A political leader of Ireland toured Ireland's Great Hunger Museum at Quinnipiac University Thursday during a trip to Connecticut, New York and Philadelphia.
Ciarán Cannon serves as minister of state at the Department of Foreign Affairs and Trade with special responsibility for the Irish Diaspora and international development. His trip, which started in New York and will conclude in Philadelphia, is focused on meeting with Irish community groups to find how Ireland can keep connected with both its emigrants and their descendants.