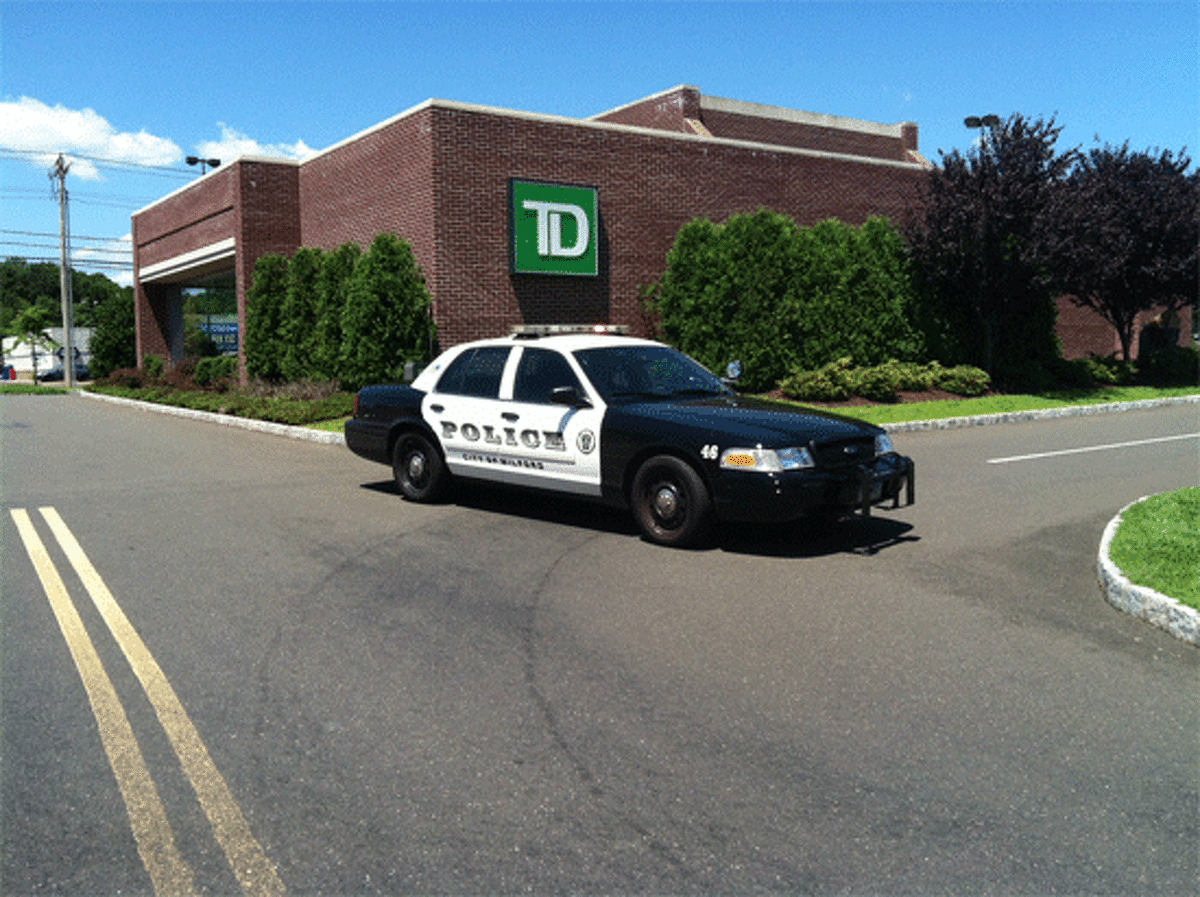 Police detectives were on the scene at TD Bank on the Boston Post Road at about 1:20 p.m. Saturday.
Officials have not yet released details about what triggered an afternoon police investigation at the bank.
One officer appeared to be dusting the front door for fingerprints, while other offers had the parking lot blocked off.