This is a carousel. Use Next and Previous buttons to navigate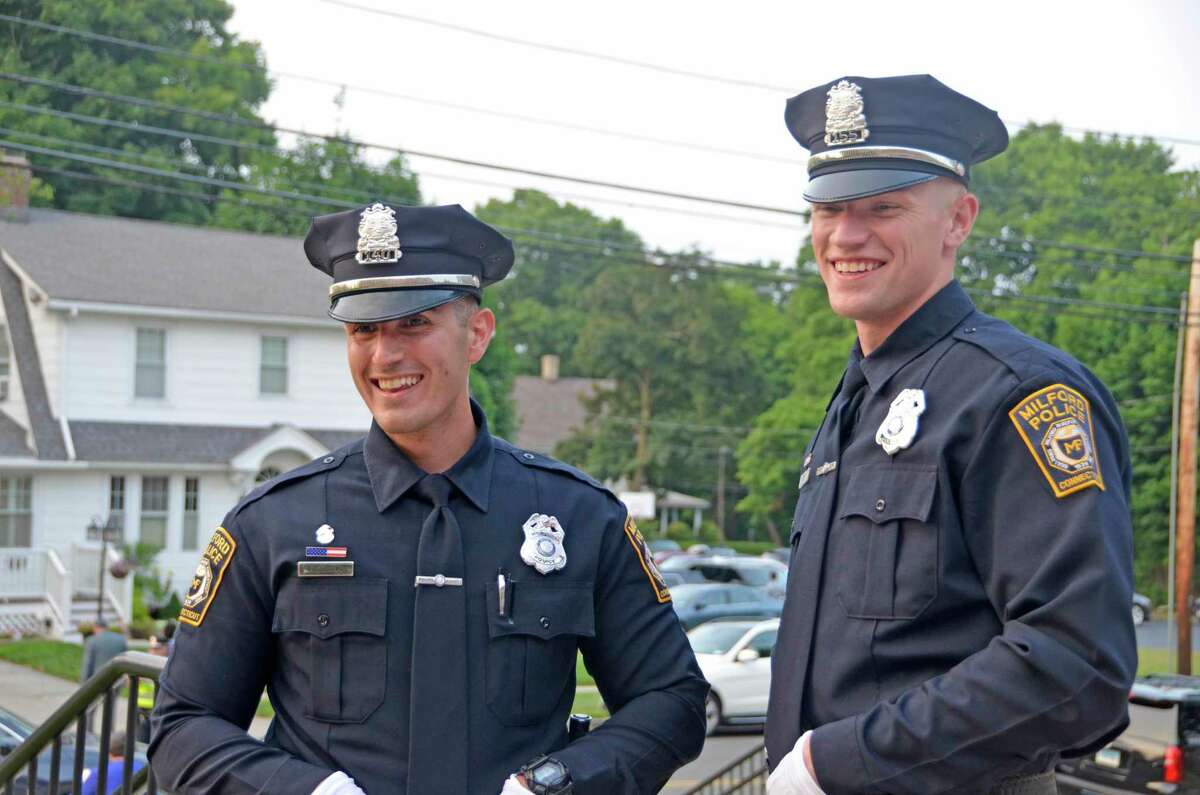 The Milford Police Academy held its 2019 graduation ceremony July 10 at the Parsons Government Center in Milford, graduating 24 officers who now head to work at various departments in the state.
When they entered the 30-week academy, Milford Police Chief Keith Mello handed the class a rock, one rock, which the trainees carried with them as a team through the hours of training, exercise, studying and testing. After graduating and taking their oaths of office, surrounded by family, friends and fellow officers, they gave it back to the chief, with the assurance that the rock was now more worn and conditioned, and had come to represent the unity and solidarity of the entire class.