This is a carousel. Use Next and Previous buttons to navigate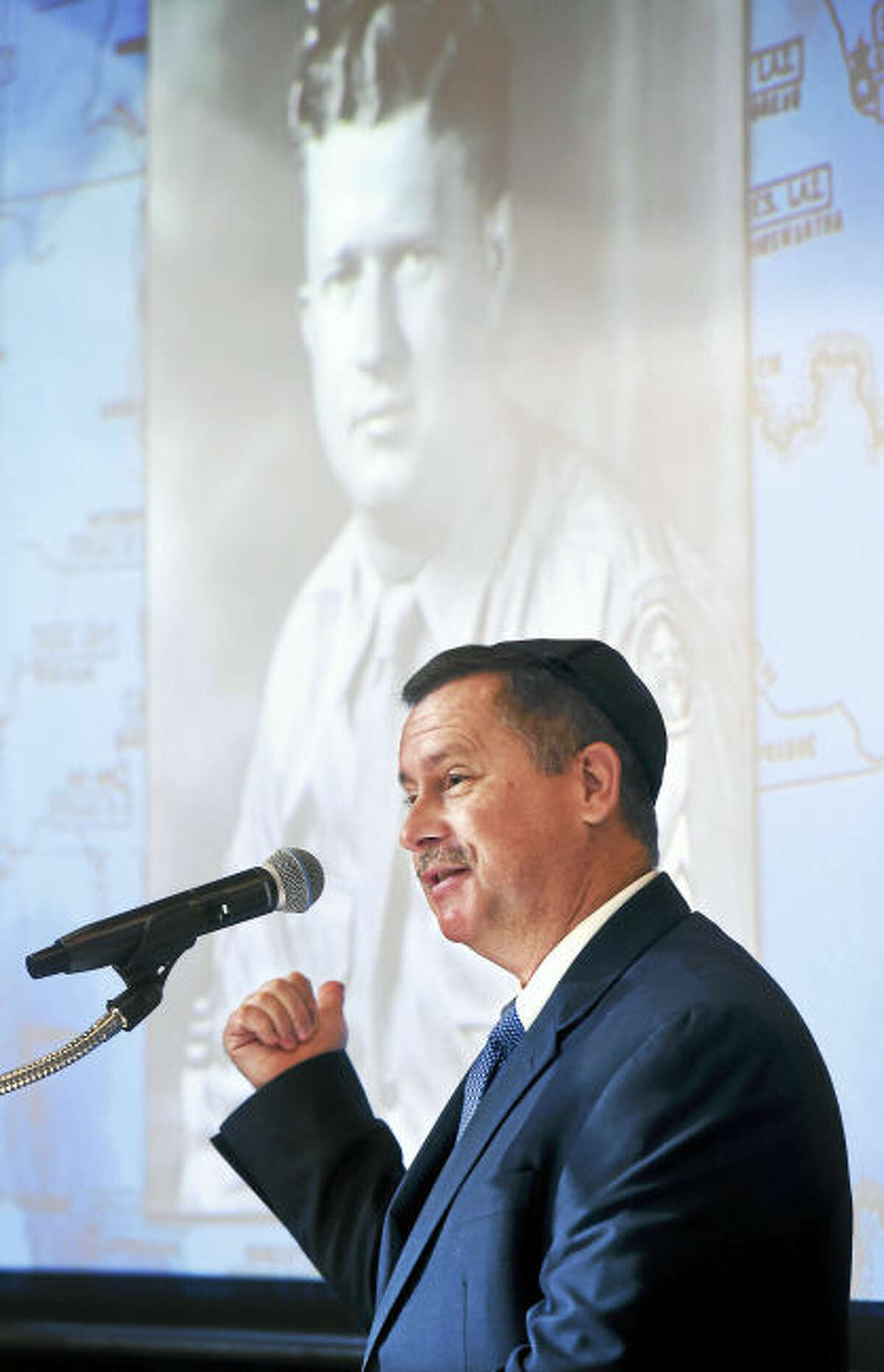 ORANGE >> An American soldier who stood up to the Nazis and saved the lives of some 200 Jews during World War II was honored Sunday at Congregation Or Shalom, his heroic action held up by speakers as an example of what is needed more than ever today in the United States.
Some 240 people attended the event to commemorate Kristallnacht, a series of brutal attacks by the Nazis on Jews Nov. 9-10, 1938, in Germany and Austria. Kristallnacht, which translates to "night of broken glass," is often referred to as the beginning of the Holocaust.