This is a carousel. Use Next and Previous buttons to navigate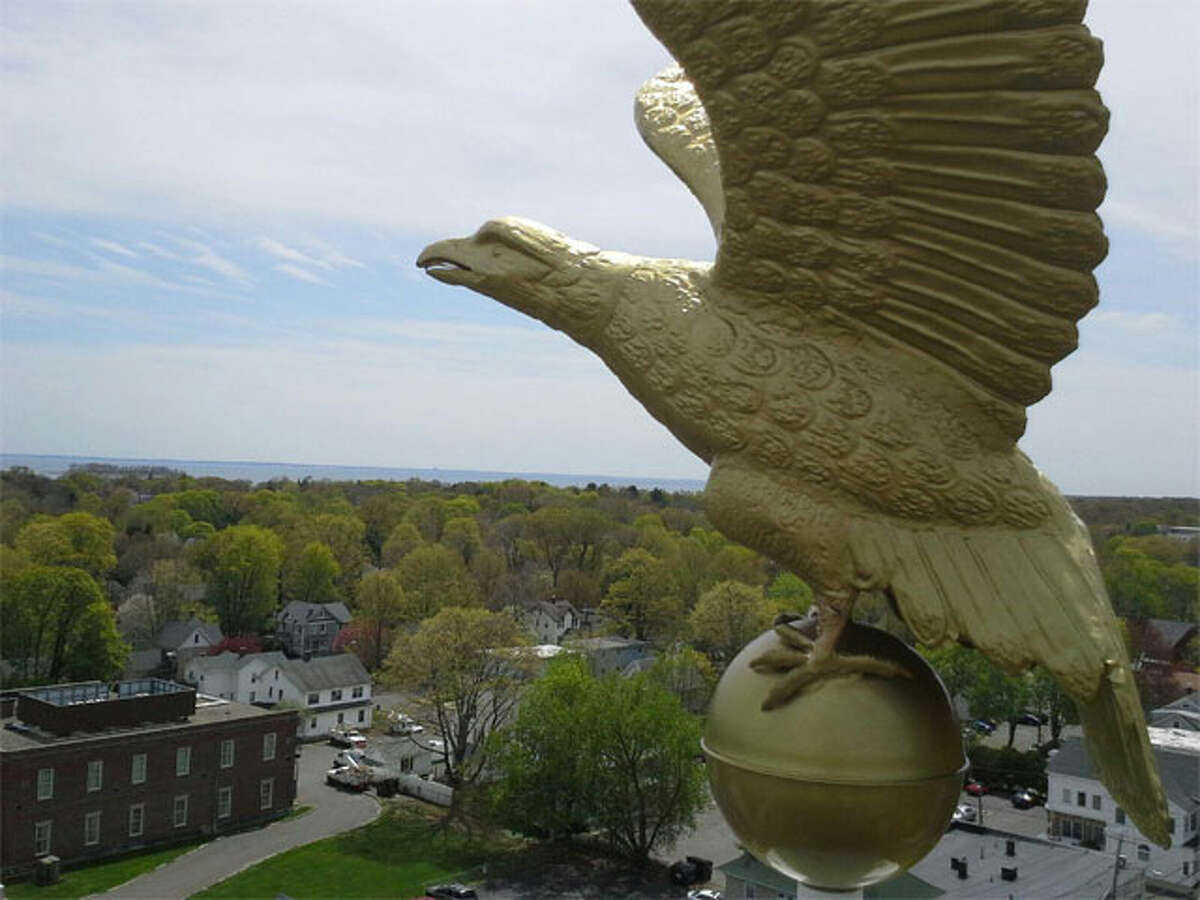 The city of Milford plans to dedicate a new flagpole on the city green Memorial Day weekend, and at 110 feet tall, city officials are saying it is the tallest in the state.
The Devon Rotary Foundation replaced Milford's Memorial Flagpole on the green in commemoration of the city's 375th Anniversary.