This is a carousel. Use Next and Previous buttons to navigate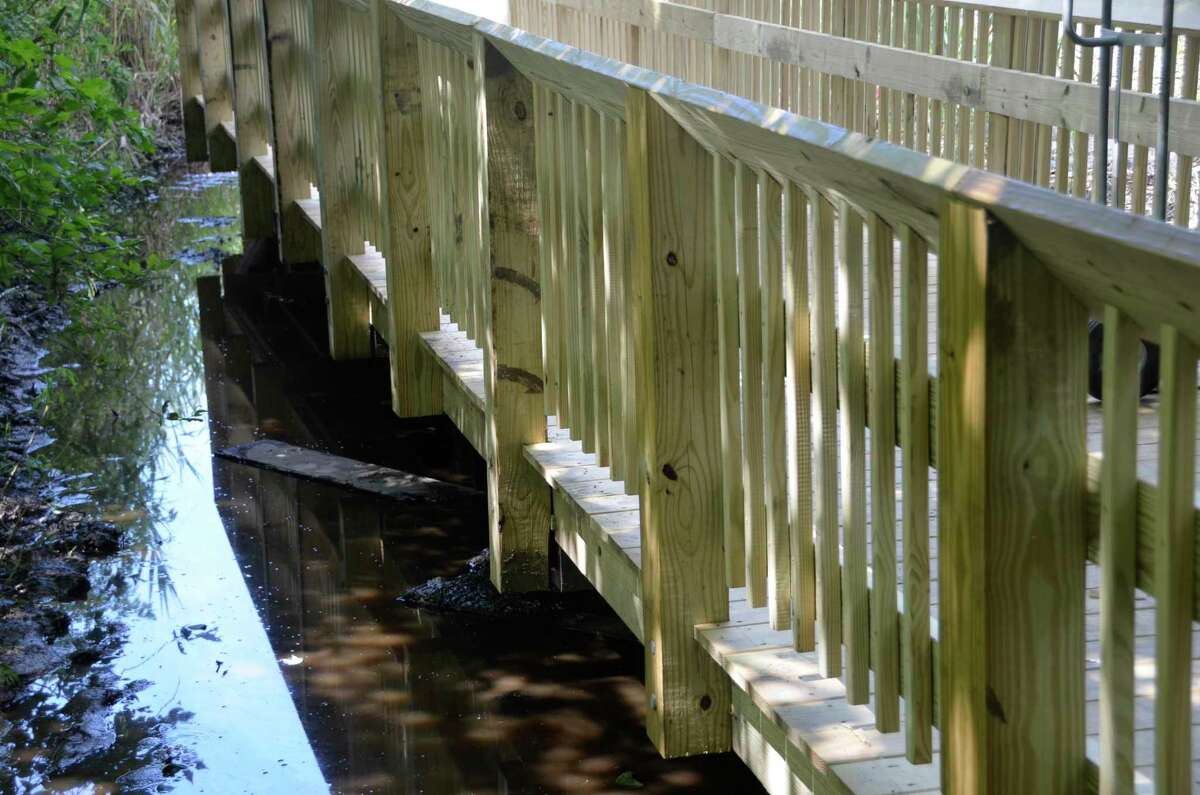 Reconstruction is nearly complete on a boardwalk on West Avenue that was destroyed by a 2012 brush fire.
The Beaver Brook Trail area is blocked off to visitors, but beyond the barricade and the muddy woodland ground, a new boardwalk is just a couple of weeks away from being opened to the public.