This is a carousel. Use Next and Previous buttons to navigate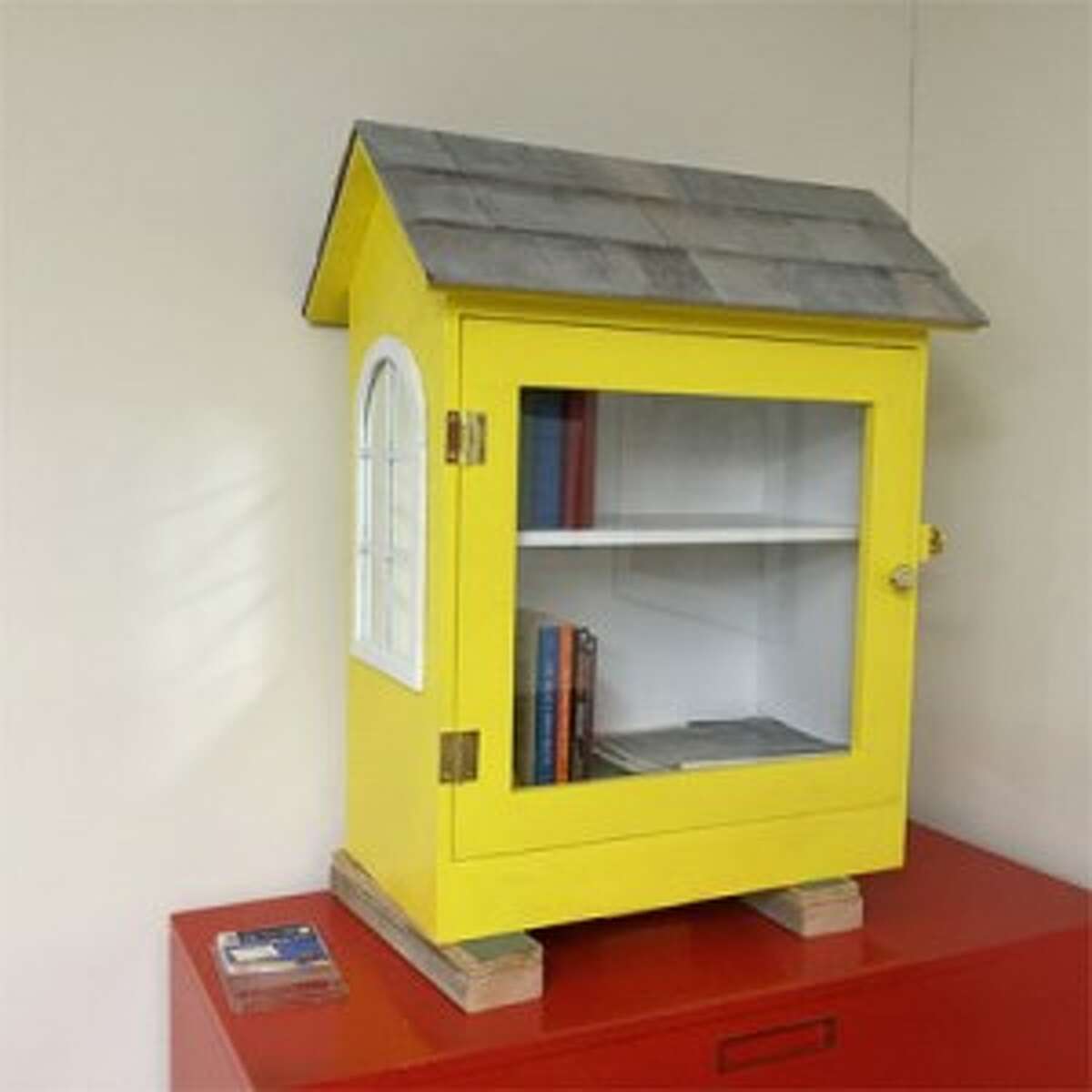 The Little Libraries of Milford Project, sponsored by the Friends of the Milford Library, continues moving forward, with two additional Little Libraries expected to be installed by Memorial Day.
"Committee member Alberta Jagoe and I recently presented the project to the Park, Beach and Recreation Commission," said Project Chair Lisa Thornell-Gargiulo. "Discussion included strategic site locations for the boxes, monitoring and stewardship of the boxes and the assistance of Public Works in installing them."
Little Libraries are based on the "take a book, return a book" theory. They are gathering places where neighbors share their favorite literature and stories. In its most basic form, a Little Library is a box full of books where anyone may stop by and pick up a book (or two) and bring back another book to share.
The Park, Beach and Recreation commissioners were very receptive of the Little Libraries concept as a community service to Milford's residents and voted unanimously to accept the proposal, according to Thornell-Gargiulo.
These newly built Little Libraries will join the Books for Commuters, which the Friends of the Library opened in December in the waiting room at the Milford Train Station.
The two new Little Libraries have already been constructed. The first, built by Milford resident Jack Button with materials donated by Lois and Jack Button, is painted a cheery bright yellow; it features a shingled roof and a cathedral window. It will be located at the Milford YMCA on Orange Avenue.
The second new Little Library is a product of neighbors in Gulf Beach, where it will be housed. It was built by Pat Simon, who lives near Beth Hanson, a member of the Friends of Milford Library's public relations committee. Simon, who taught and coached in the Milford school system until his retirement a few years ago, was assisted by his young grandsons Julian and Tristan. Neighbor Cathy Collins, an art teacher in Milford and member of the Milford Arts Council, provided artistic talent and a sea creature design.
Another Little Library is planned outside the Firehouse Gallery, run by the Milford Arts Council, and will be built by Jack Button.
Ribbon-cutting ceremonies for each of the Little Libraries are planned for May.
Each of the Little Libraries will have a steward, responsible for overseeing it and checking on its stock of books. Stewards include Peggy Bolger, Gulf Beach; Mary Stockman, Milford Y; Lisa Thornell-Gargiulo and Judy Salemme, Fire House Art Gallery; and Ann Bolin, Milford Train Station.
"We are excited about the Little Libraries of Milford Project," said Christine Angeli, director of the Milford Public Library, "and grateful to the Friends of the Milford Library who have inaugurated it and are volunteering their services to build and steward them. It is a wonderful program which will bring books to places where our residents congregate."
Little Free Libraries was begun in 2009 by Todd Bol of Hudson, Wisconsin, who built a model of a one-room schoolhouse as a tribute to his mother, a former schoolteacher who loved reading. He filled it with books and put it on a post in his front yard. His neighbors and friends loved it. He built several more and gave them away. Today it is a major national program.
Silver Beach resident Kate DeBernardino, who loves reading almost as much as she loves her community, established Milford's first Little Free Library at the corner of East Broadway and Surf Avenue last year. The Little Free Library, a mere 16" x 19" x 23", is mounted on a fencepost behind her home
Bol attributes the success of the Little Free Library to the fact that, around the world, it's a "hyper-local" movement that unites neighbors.