This is a carousel. Use Next and Previous buttons to navigate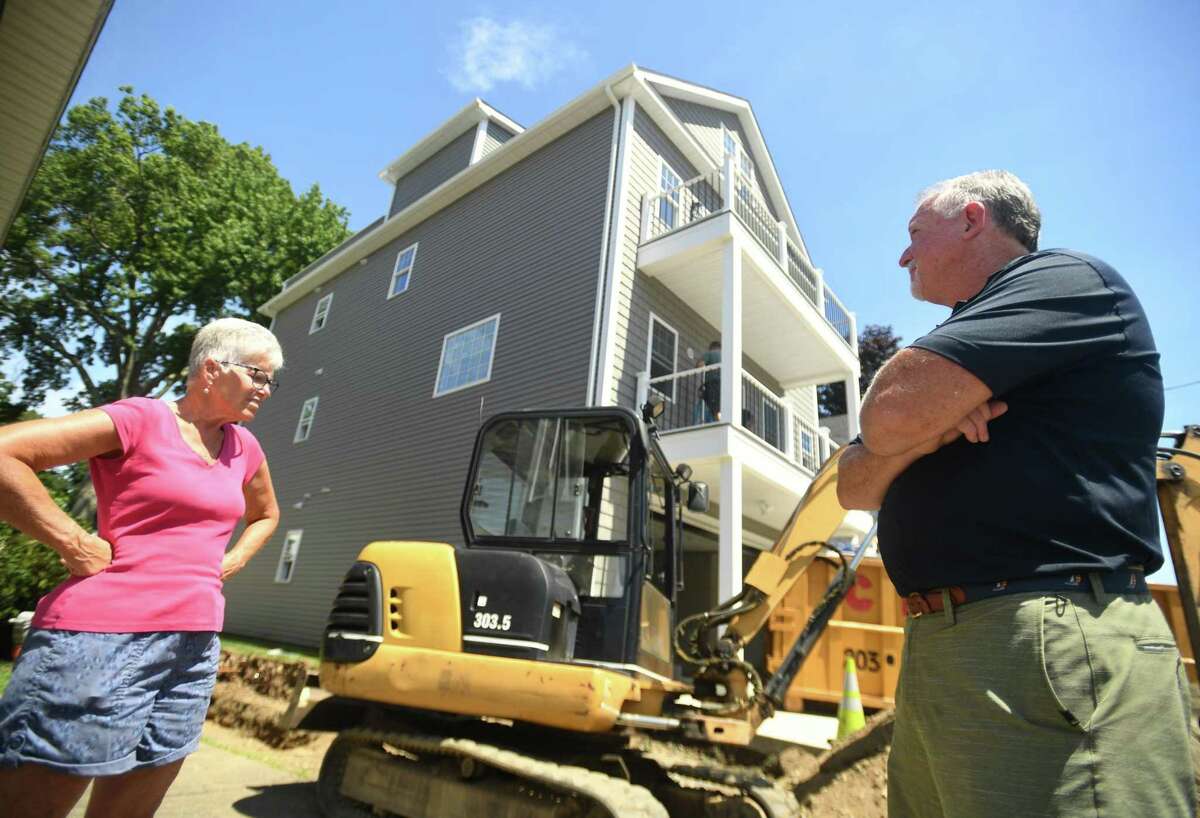 MILFORD — Grant Street neighborhood residents are growing frustrated by the city's allowance of an elevated house construction in their neighborhood.
"This is a monstrosity. That's what this is. I don't know how this was allowed," said Laurie Mullenix, a Grant Street resident.