This is a carousel. Use Next and Previous buttons to navigate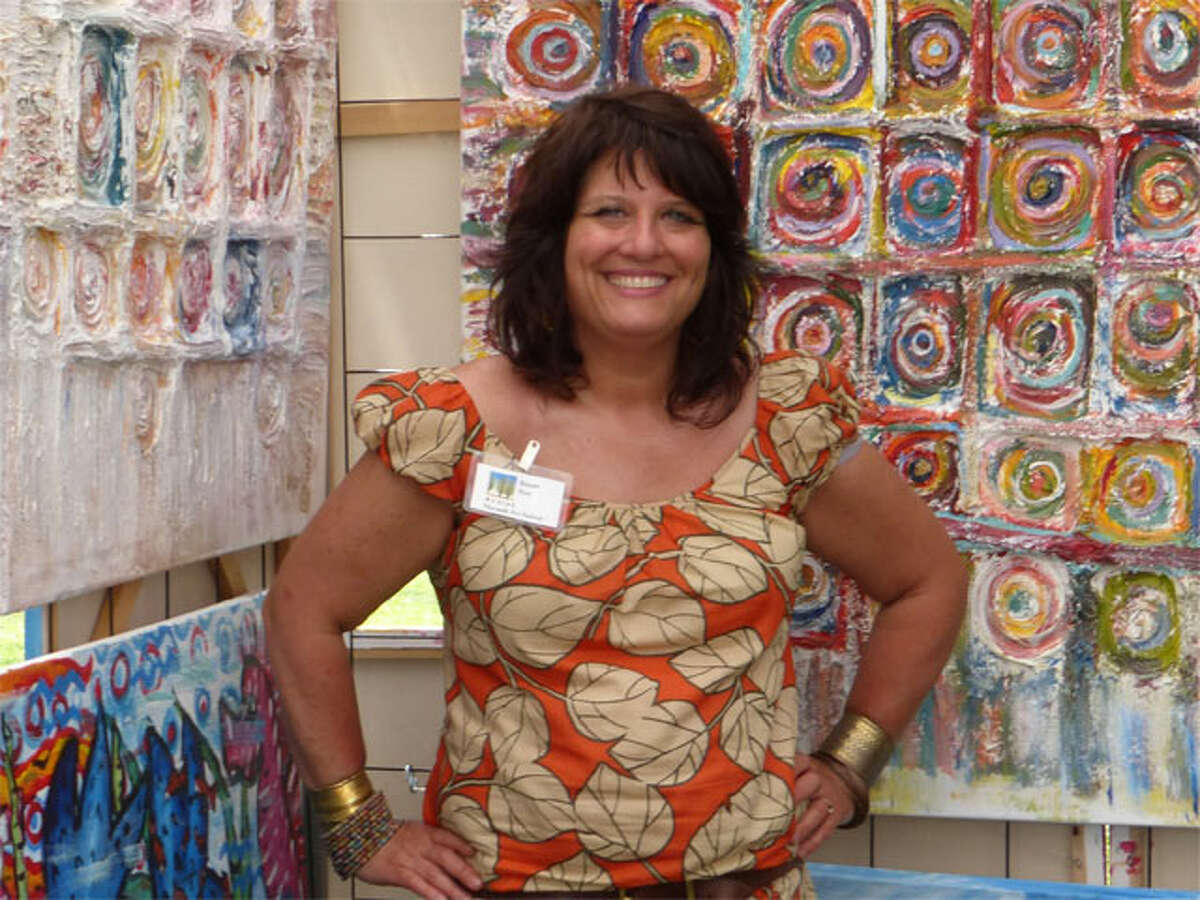 The 41st juried Meet the Artists and Artisans show in Olde Mistick Village's orchard will take place July 26 and 27 from 10 a.m. to 7 p.m.; Labor Day weekend Aug. 30 and 31 from 10 a.m. to 6 p.m., and Monday, Sept. 1, 10 a.m. to 4 p.m. The show is run by Milford resident Denise Morris Curt.
Participating artists include Ping Guo and his wife, who stretch silk cloth on a frame, drawing their pattern upon it, and then begin their ancient art of embroidering with colorful silk thread to produce images of pets, gardens and more from photos.