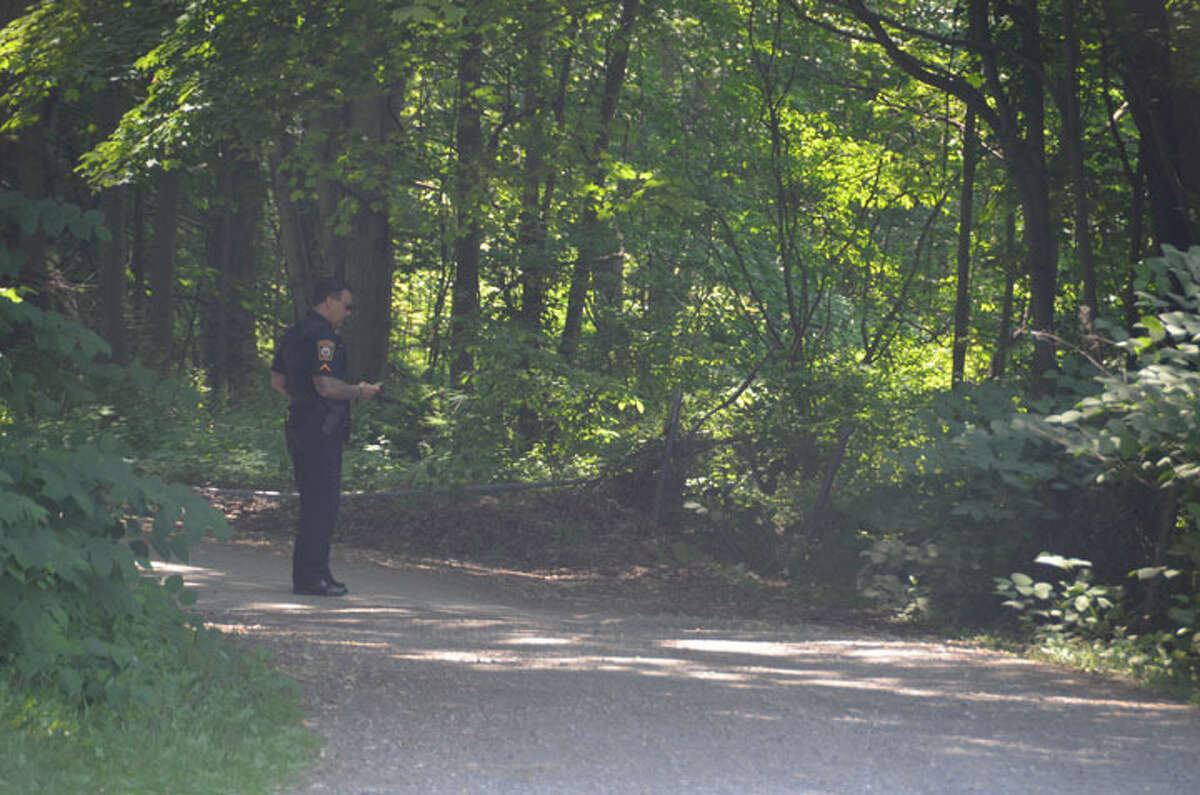 UPDATE: A 46-year-old Milford man shot and killed himself at Eisenhower Park Tuesday.
The park was closed for much of the afternoon, and several nearby schools were on lockdown as police responded to reports that an emotionally disturbed man was in the park with a gun.
Police cars, fire engines and other emergency vehicles converged on the scene, and police cars blocked various entrances to the park much of Tuesday afternoon.
Police learned about the man when his mother called, telling police that he was distraught and suicidal, and that he was armed.
Police pinged the man's cell phone and determined that he was in the park, according to Police Spokesman Michael Devito.
Just before 3:30 p.m., police announced that the man had been found and that he had suffered a self inflicted gunshot wound.
"The public and the schools are no longer in any danger," police announced via social media.
Mathewson School, Orange Avenue School and Platt Tech were in lockdown part of Tuesday as a precautionary measure.