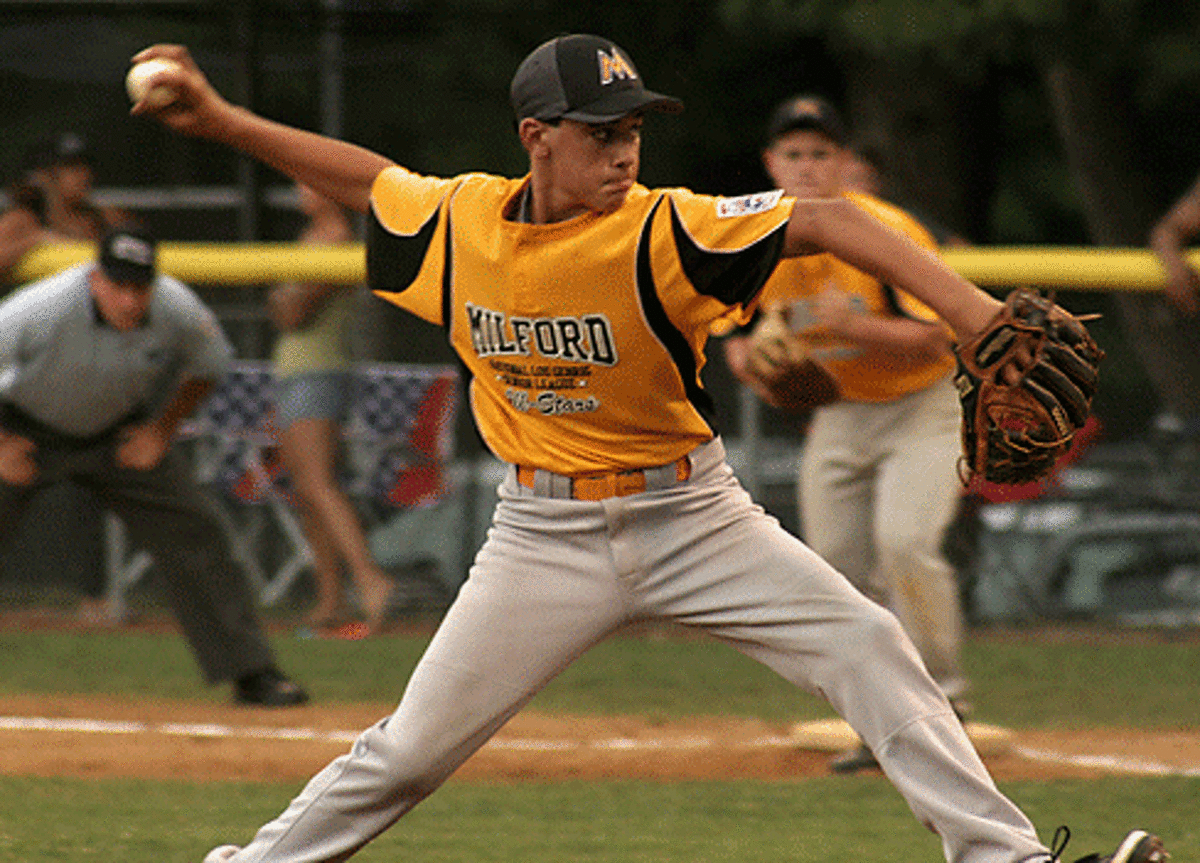 Edgewood scored three times in the top of the 10th to secure a 7-4 victory over Milford in the Junior Baseball Section I final at Brinley Field in Orange on Friday.
Tolland, the Section II champions, defeated Edgewood, 6-5, in the first game of the best-of-three state final.
The game between Edgewood, the District V champions, and Milford, the District IV champs, began on Thursday night, but inclement weather forced a postponement in the top of the eighth inning with the game tied at 4.
When the game resumed on Friday evening, Edgewood threatened in the eighth and ninth innings, before pinning three runs on Milford in the top of the 10th.