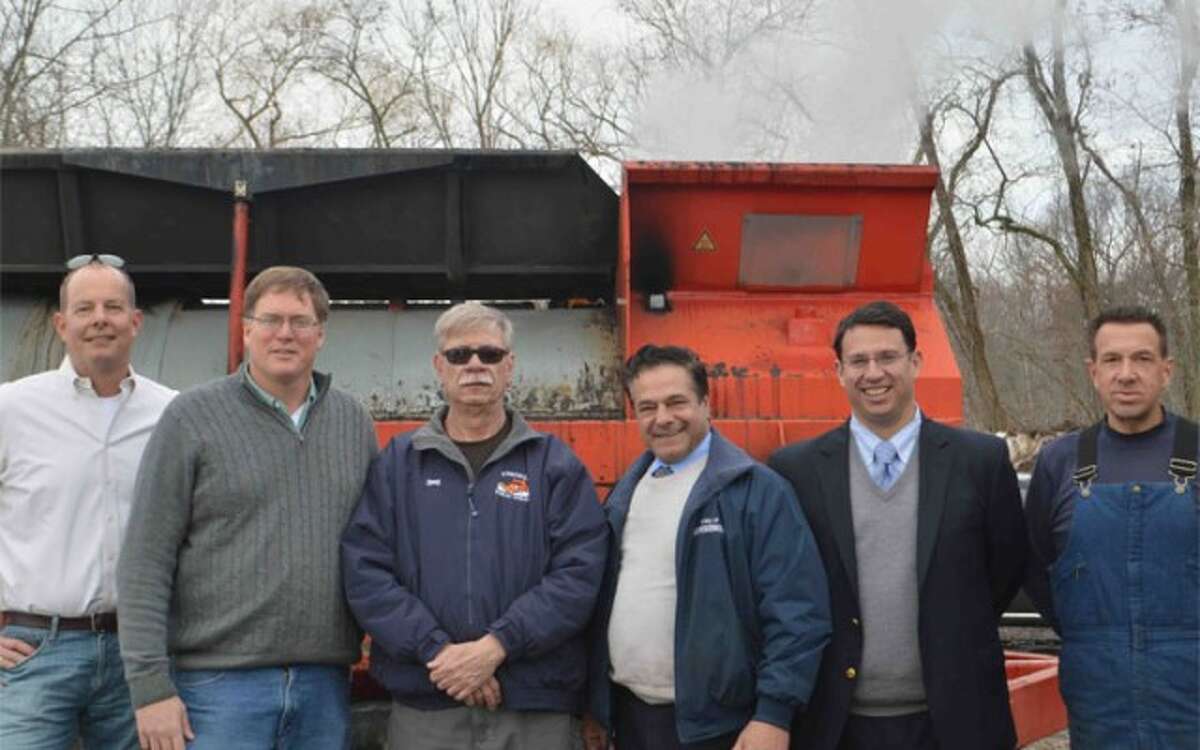 Ansonia Mayor David S. Cassetti and Milford Mayor Ben Blake met this week to discuss a plan to share equipment belonging to the City of Milford that will result in savings for residents in both communities.
Today's meeting marked the beginning of a new relationship between the two municipalities. Ansonia's Public Works' Superintendent Doug Novak and Milford's Public Works Director Chris Saley have had several conversations regarding shared services over the course of the past few months.
The first initiative in this cost-saving endeavor will be the shared use of Milford's Bagela asphalt recycler. Nearly a decade ago, the City of Milford acquired this piece of machinery that uses waste asphalt or milled material and turns it into new "hot patch" asphalt, which can be used to fill potholes on local streets.
Saley described the process as "extremely efficient," adding that recycling the used asphalt "significantly reduces transport and disposal costs."
The Connecticut Department of Transportation has acknowledged that this has been the worst pothole season in generations, city officials said.
Both mayors said they see this as a serious problem and agreed that the shared use of the asphalt recycler would serve as an immediate solution to reducing costs for their respective communities in undertaking the daunting task of filling these potholes.
Under the new agreement, Ansonia will deliver broken asphalt from its roads to Milford, which will process it into new asphalt and then sell it back to Ansonia at a rate of $50 per ton — a savings of up to 50%. The machine itself generates approximately 10 tons of new asphalt per hour, producing an ample amount to supply both cities with the quantities needed to repair their streets, Saley said.
The State of Connecticut is encouraging all municipalities to regionalize services and equipment wherever appropriate and has also offered other incentives and grants to encourage these activities.
"I am proud of Milford and Ansonia's Public Works' Departments and, in particular, I want to thank Mayor Blake for his cooperation on this agreement. It is a win-win for both of our communities and it's nice to know we have a friend in Milford," said Mayor Cassetti.
Saley said Milford and Ansonia crews will be busy filling potholes.
"Our crews are setting out every day to look for and repair potholes," said Chris Saley. "They also respond to reports of potholes that come in from various Milford residents and motorists who account for them first-hand."
Residents of Milford can report a pothole by contacting the Department of Public Works at 203-783-3265.