This is a carousel. Use Next and Previous buttons to navigate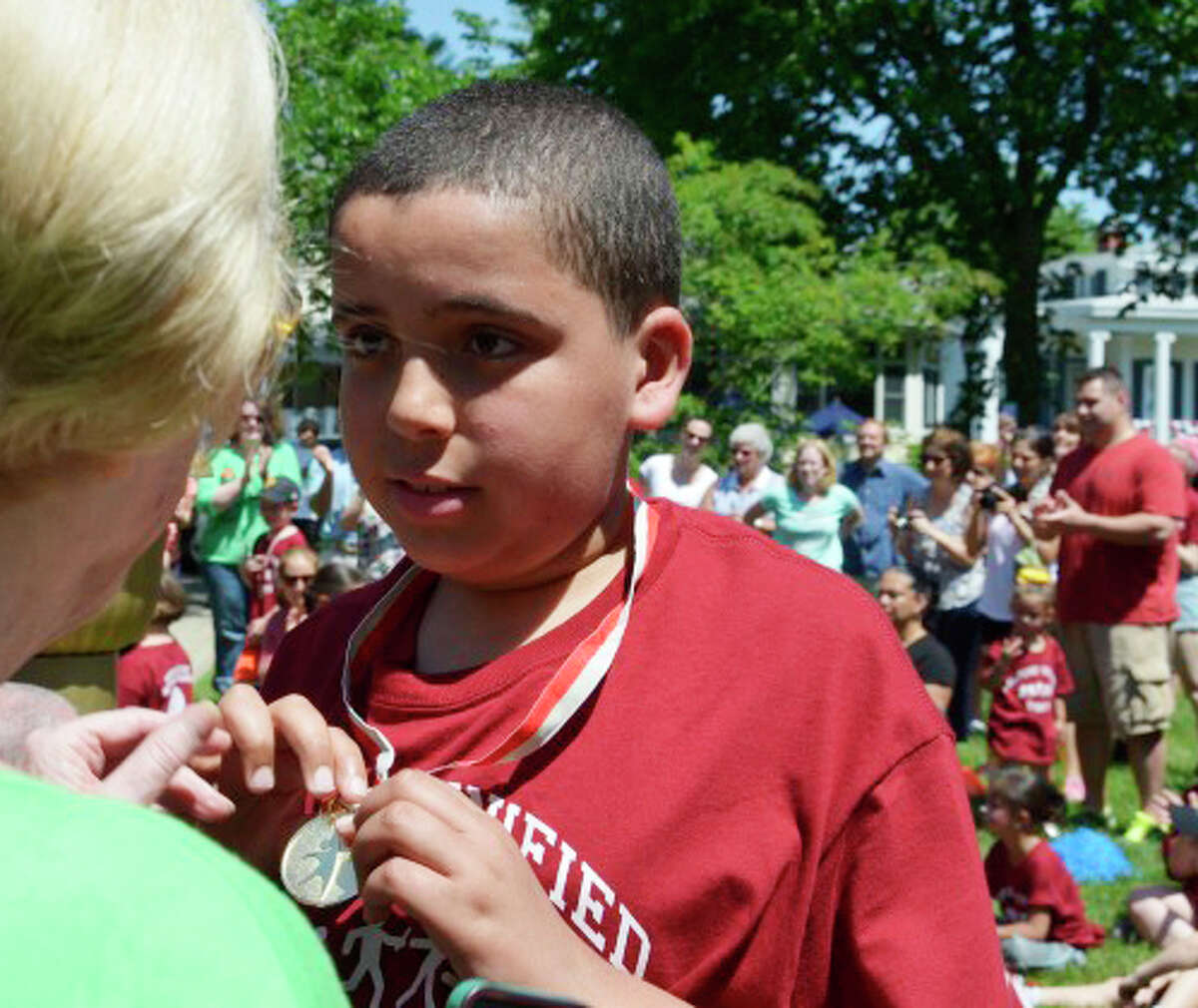 The Special Olympics Unified Relay Across America is a historic event with three simultaneous torch runs kicking off the Special Olympics World Games in Los Angeles, Ca.
Milford participated in the Unified Relay Saturday as the torch passed through the city. Athletes and their friends, families and supporters gathered at the Milford Green gazebo for entertainment and to await the torch.
The event featured a celebration of all Milford's Special Olympics programs, including school-based Unified Sports and adult programs.
The excitement built as the relay team waited for the torch to arrive. Sirens blared and lights flashed as the Los Angeles Police Department convoy arrived bearing the torch. The flame was passed and Milford's leg of the torch relay officially began. Torchbearers took turns holding the torch as the contingent made its way around Daniel Street and up to the end of the green.
The torch then left on its journey to Los Angeles, accompanied by a spirited group of LAPD escorts.
"Although Milford's leg of the journey was a short one, the excitement is sure to last a long time for the athletes that participated," said one participant.
Special Olympics' Unified Sports is a program that brings athletes with and without intellectual disabilities together to play sports, gain physical fitness, develop friendships and demonstrate appreciation and respect for each other on and off the playing field, according to the Milford Unified Sports website.
Unified Sports is offered in more than 120 schools across the state through Special Olympics' partnership with the Connecticut Interscholastic Athletic Conference (CIAC) and is also offered in communities and internationally.