This is a carousel. Use Next and Previous buttons to navigate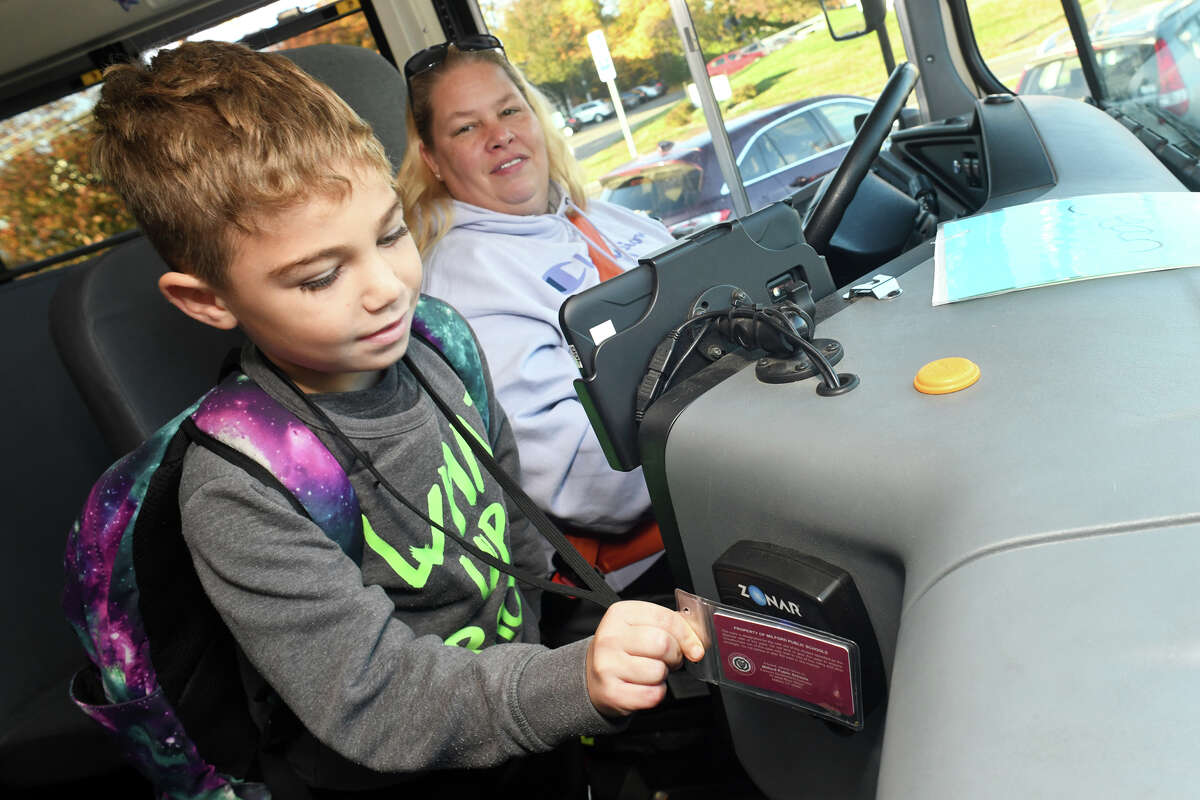 MILFORD — Last year, Milford students began using their ID cards to get on the school bus. This year, the same cards get them into the cafeteria and media center, and log into the school system's computers. And the program may expand again as school officials come up with more uses.
"We needed to know who was on the bus in case there was a student on that bus who tested positive," said Chief Operations Officer Jim Richetelli. "It was really difficult to do attendance by hand. Then we had to deal with all the sheets coming back at the end of the day. So if we needed to do contact tracing, it took time to go through all the paper sheets and get that information back to the schools and the health department. So our idea was to do it automatically, so if we needed to contact trace, we could go to our system and see who was on the bus that day."