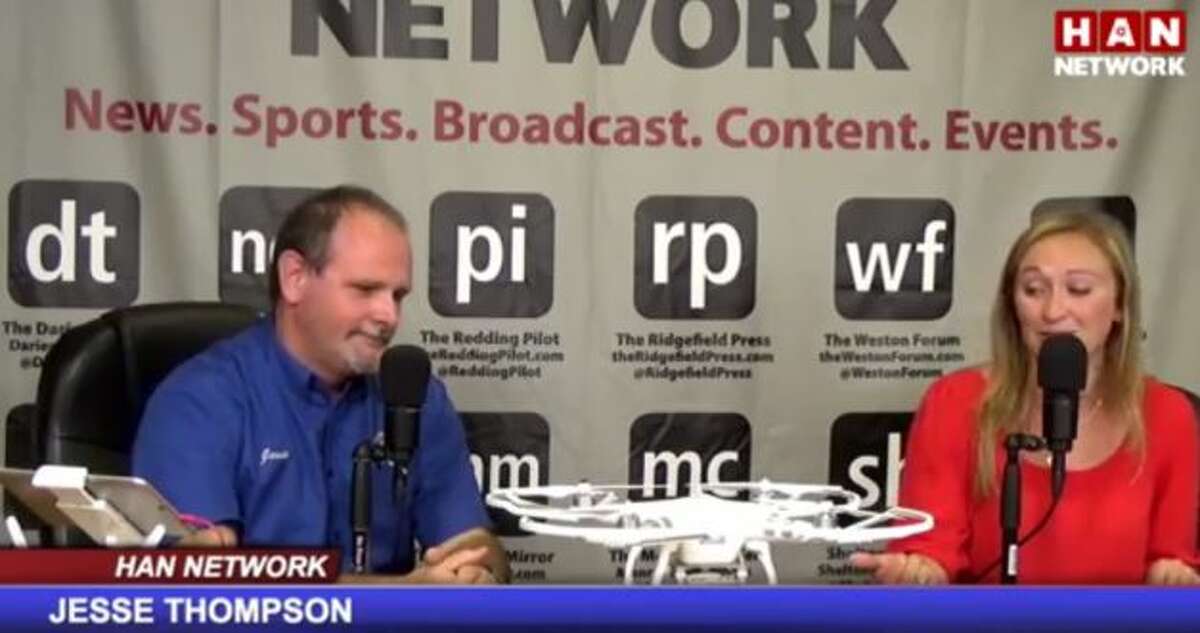 Jesse Thompson of Milford Photo sat down with the HAN Network this week to talk about the popular, user-friendly world of drones.
The store, located at 22 River St. in downtown Milford, has found that drones are a hot item and growing in popularity. Thompson shares some of his drone footage and we go over the ways the HAN Network drone — purchased from Milford Photo — is used to cover breaking news and sports. He also gives his advice and tips for safe, effective drone use.
Watch the interview below:

As Connecticut's largest photo speciality store, Milford Photo carries a full line of professional and consumer camera equipment and accessories. They also offer photography classes and teach customers how to get the most from their cameras. The store also has a Digital Printing Center and custom-made frames. Learn more at MilfordPhoto.com.
Milford Photo is the main sponsor of the HAN Network's Fast Frights horror movie competition. The competition grand prize is a DJI Phantom 3 drone.
We're looking for digital horror films three minutes or shorter (up to one gigabyte for entry). The top videos will be screened at a special Halloween event at 850 Degrees in Ridgefield, Connecticut, this October.
Fast Frights Film Contest is open to non-professional filmmaking residents of Fairfield and New Haven Counties in Connecticut and Westchester County, New York, who are at least 16 years old. Deadline for entries is Oct. 15, 2015. There is no limit on the number of entries per person. Each entry is $25.
Videos must be no longer than 3 minutes but have no minimum requirements. Entries are limited to 1 GB — but winners/finalists will later be asked to submit full-resolution versions for public screenings and postings on HAN websites. Find out more at FastFrights.com.