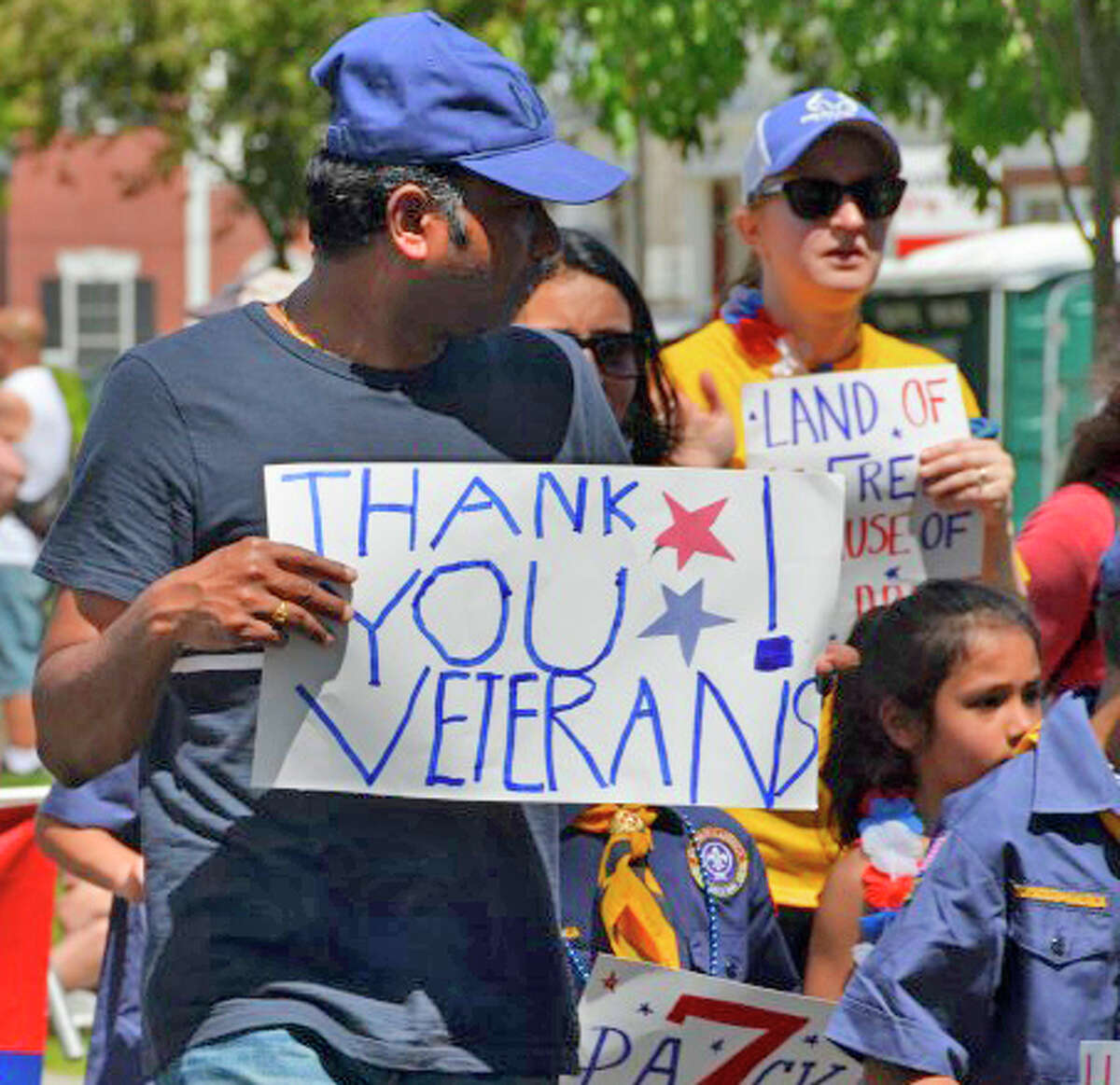 Scouts carried thank you signs and others saluted veterans along the route of the annual Memorial Day Parade in Milford Sunday, May 26.
Marching units and attendees thanked the veterans who marched, and they thanked those wearing military insignia who were watching the parade, like Charles Wargo, 93, who earned a Purple Heart at the Battle of Peleliu during World War II when shrapnel struck the back of his head and neck.
They thanked Pete Rembetsy, a lieutenant colonel who served in England during World War II, assigned to a bomber wing of the Eighth Air Force. Rembetsy turned 100 years old this year and was honored at the end of the parade.
"We will never forget," said Parade Grand Marshal Tom Flowers, state commander of the American Legion and chairman of Milford's Veterans, Ceremony & Parade Commission.
Flowers talked about the founding of the American Legion in 1919, and its core tenets, which include preserving the memories and incidents of the Great War.
He said Milford remembers its fallen heroes, and pointed out that the names of Milford residents who fought and died for their country can be found on the various monuments on and around the Milford Green, including the last resident to die in combat, Cpl. Jordan C. Pierson. Pierson was 21 when he was killed in combat on Aug. 25, 2006, in Fallujah, Al Anbar Province, Iraq. His name was added to the memorial flagpole on the Milford Green in 2015.
Several weeks ago, with help from city departments and the Milford Junior Major League, the Richard Conklin Field was rededicated to the man for whom it was named.
"It was exactly 50 years ago that Conklin Field was dedicated to the memory of Pvt. First Class Richard D. Conklin," Flowers said. "He was 19 years old, and he'd been in Vietnam for less than three weeks when he was killed there."
In November the Connecticut Fallen Star Memorial at Goodwin College in East Hartford is scheduled to be dedicated to the 30,000 people from Connecticut who made the ultimate sacrifice, from the Revolutionary War to the present day, Flowers said.
"We will never forget," he said.