This is a carousel. Use Next and Previous buttons to navigate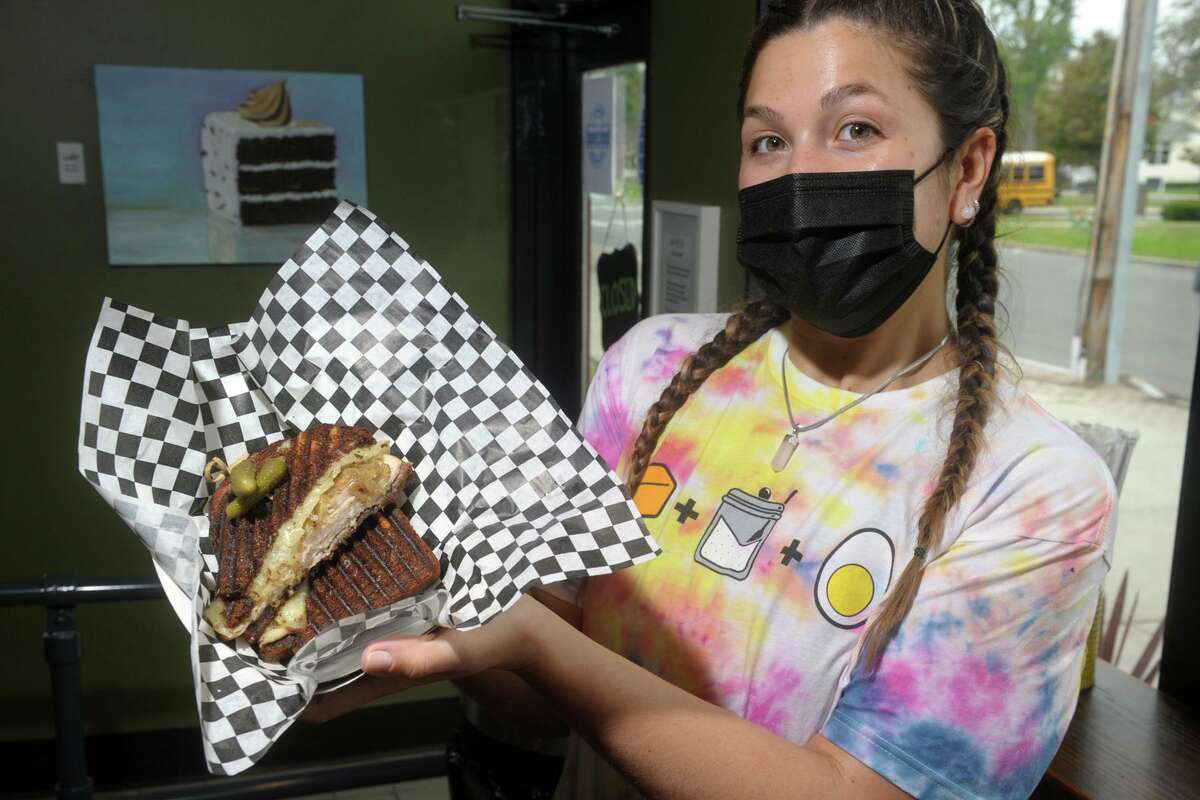 MILFORD — Sitting on top of a cake stand under a glass dome at Good Morning Cupcake in Milford is a miniature pink cupcake. The cupcake, which has been named "Pinkalicious," contains a chocolate cup with raspberry frosting, has a swirl pattern with white sprinkles, and a cherry on top.
The cupcake was created to be a replica of the cupcake featured in the 2006 bestselling children's book "Pinkalicious" by Victoria and Elizabeth Kann.