This is a carousel. Use Next and Previous buttons to navigate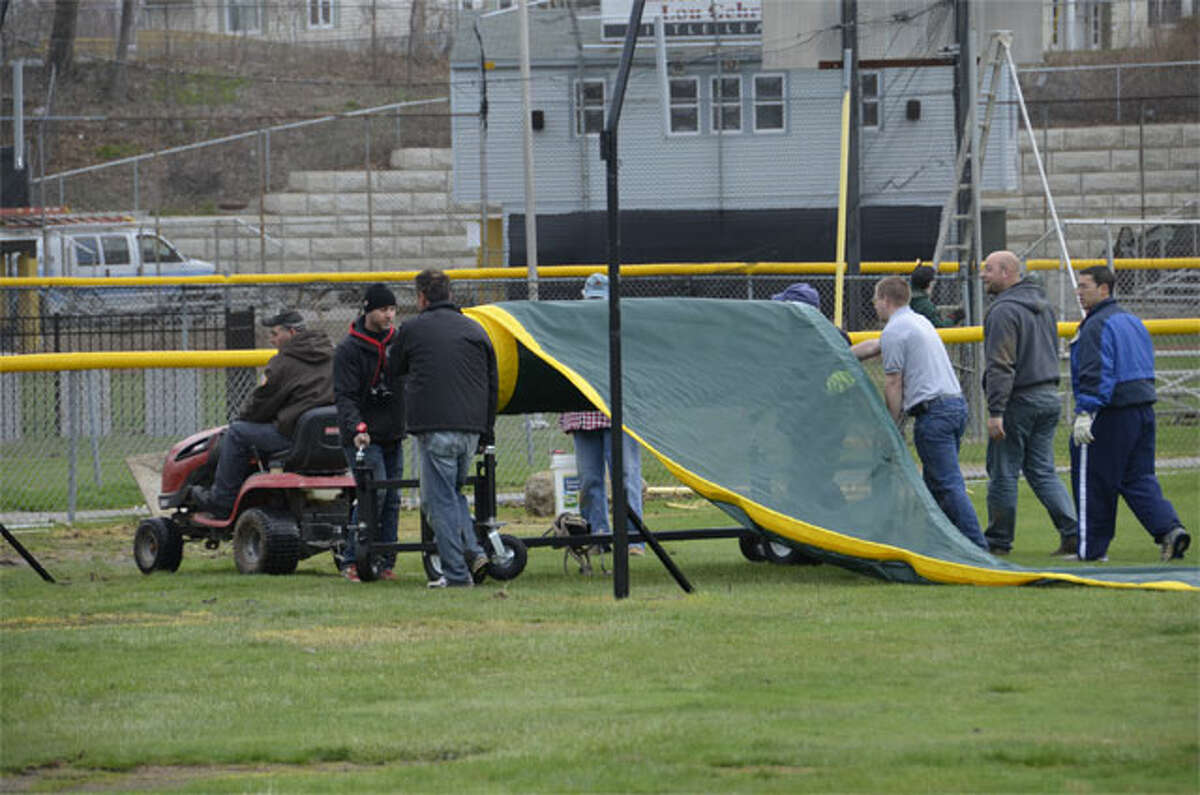 A long-awaited ball field fence was being put up at the fields behind the Milford Public Library this weekend, and officials said Milford is the first to get the ground-breaking, one-of-a-kind fence.
It's actually two removable fences that now separate two fields at Fowler Field. The Milford Junior Major League had been working to get the fences for safety reasons — to separate two fields — but came up against some concerns about the need to remove the fencing for the annual Milford Oyster Festival.