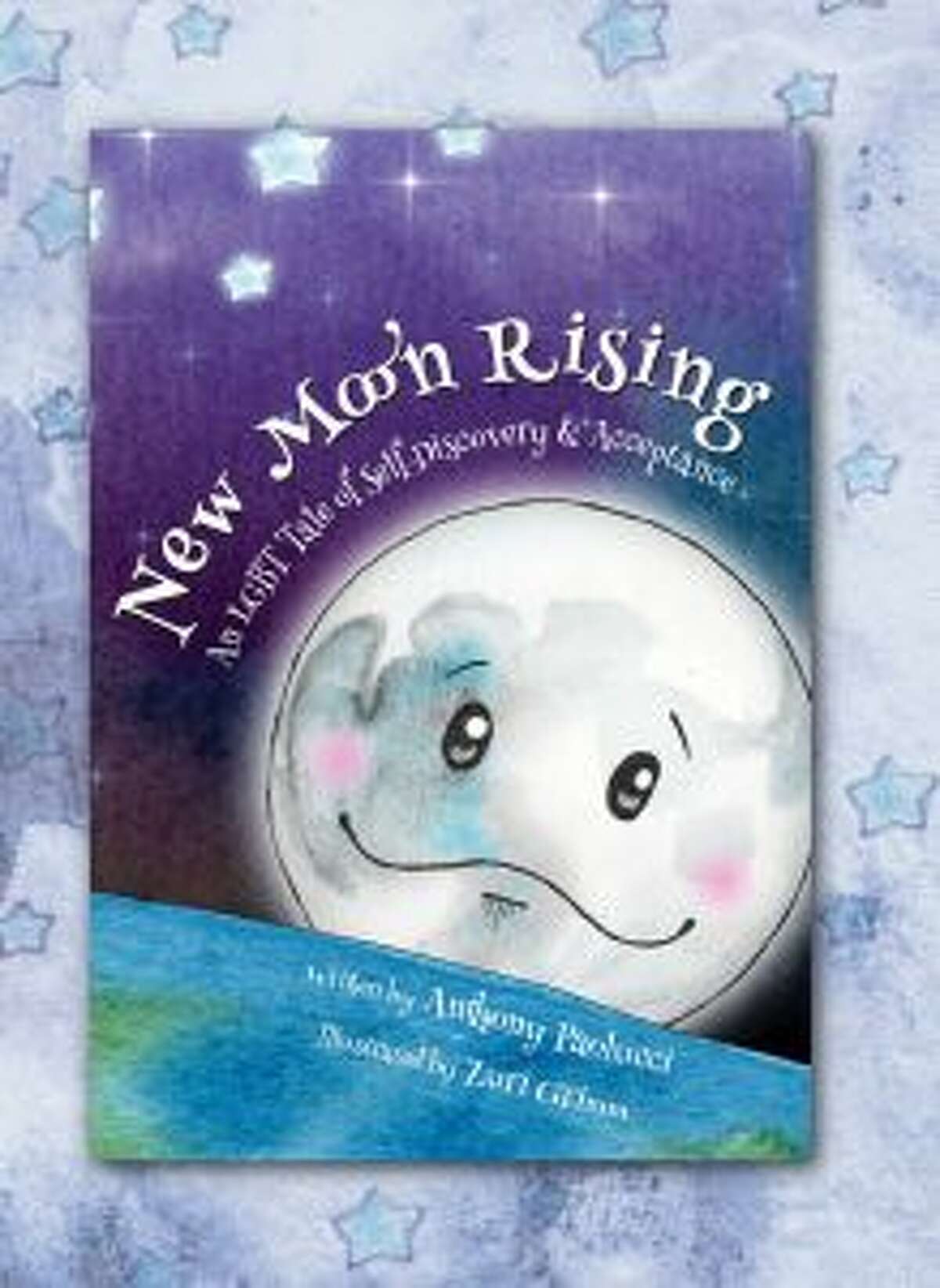 Local author and Milford resident, Anthony Paolucci, came out of semi-retirement to write a new book. Upon being inspired by his young daughter's proud embracement of her sexual orientation, he said he was moved to write his latest children's book, New Moon Rising: An LGBT Tale of Self-Discovery & Acceptance.
"When I first came up with the idea," said Paolucci, "the first thing I did was research what children's books were out there on the subject. I saw a lot about kids with same-sex parents, but little in the way of kids first realizing they were gay or transgender. A lot of people don't realize that many kids first become aware of their sexual orientation or gender at ages as young as 5. What happens when they notice the significant differences between themselves and their peers? The goal of this book is to address all kids who may feel different from those around them, whether it's their sexual orientation/gender, physical capabilities or their appearance. This story is about embracing the things that make you unique and recognizing these traits as strengths.
"My daughter is extremely proud of who she is, and that's because of the loving and understanding environment in which she was raised," the author added. "This book may have been inspired by her, but I wrote it to honor her as well."
When choosing an artist to illustrate his new book, Paolucci said it was important that someone in the LGBT community handle the task — Zuri Grimm.
"I wanted an artist who would create illustrations with the kind of heart this story deserved," explained Paolucci. "And I believed only a person for whom a book like this would have personal meaning could do it justice. I remembered Zuri from high school, and then years later at a comic store where we both worked, and knew that not only would their skill and talent compliment the story beautifully, but they would approach illustrating the book with great care and respect."
The book can be found online at Lulu.com and at Lizzie's Corner in downtown Seymour.