This is a carousel. Use Next and Previous buttons to navigate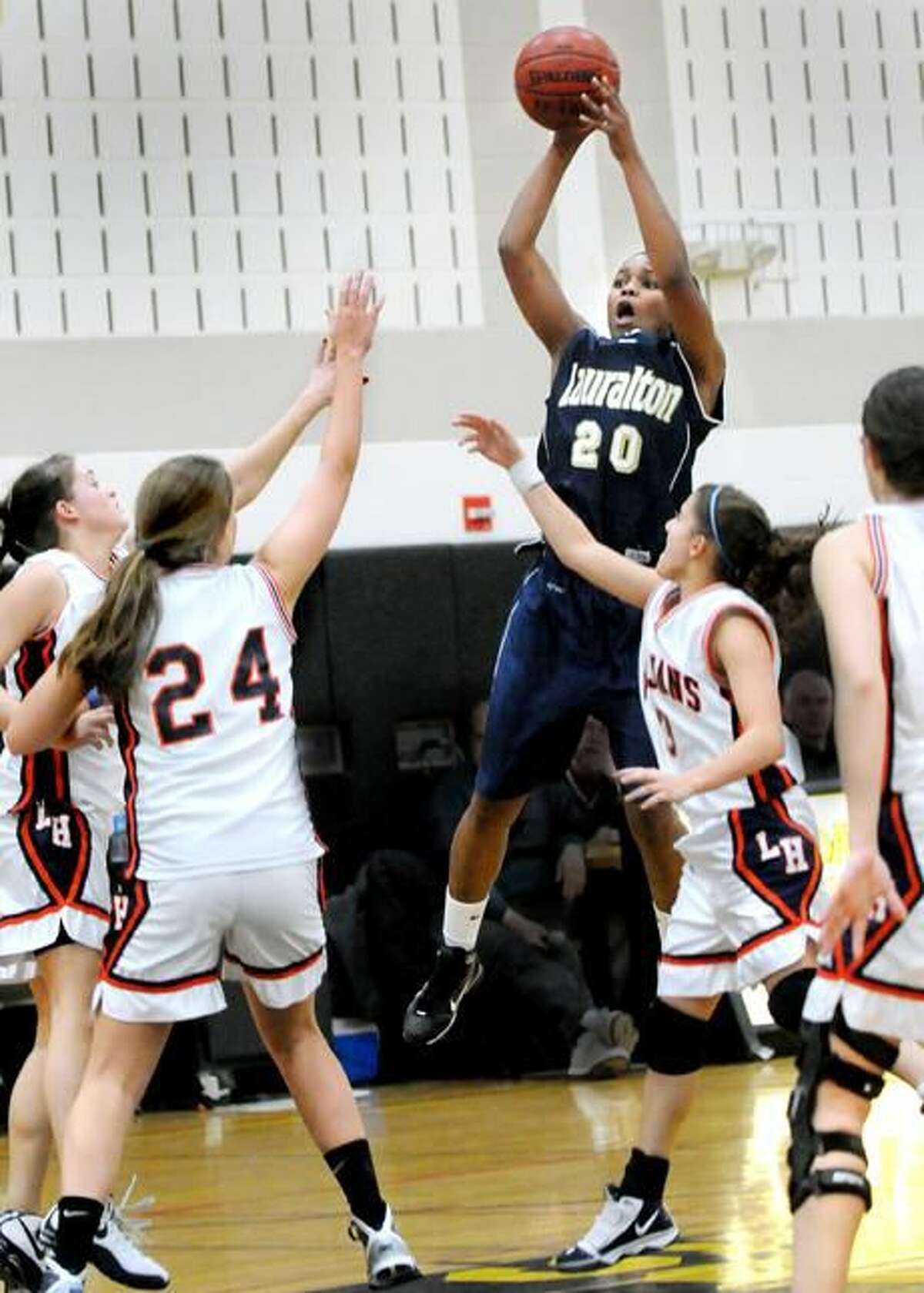 MADISON — Neither a man-to-man defense, nor a diamond-and-one set could stop her. Even an injured back was no match for Keylantra Langley.
In addition to her court vision and defensive presence, the St. John's-bound Langley poured in 27 points to lead the Lauralton Hall girls' basketball team to a 65-42 win Wednesday over Lyman Hall in the Hand Holiday Tournament championship game.