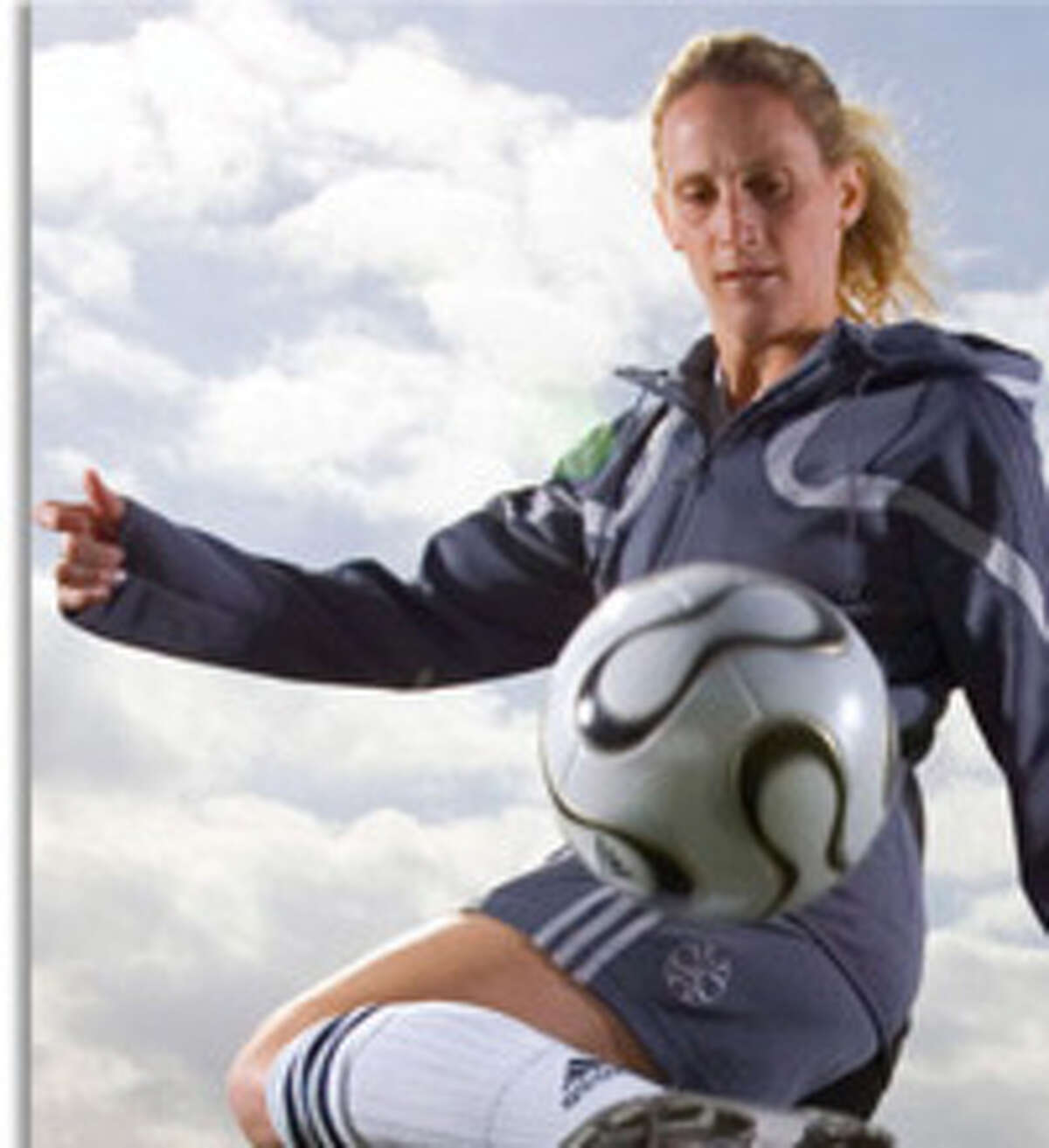 Has it been 4 years? Yes, indeed! It's time for the 2012 Summer Olympics! I absolutely love the Olympics, and not just because I competed in 3 Olympics but because I remember watching the Olympics as a dreamy-eyed kid. In 1984, American gymnast Mary Lou Retton made me want to jump off all the furniture in my house… and nail the dismount, of course. Sprinter Carl Lewis made me want to go outside and run faster than the speed of light. Yep, there's nothing quite like the Olympic Games. My memories of the '84 Games remain vivid, much like the memory of my first daughter being born and coming home for the first time.
It was 4 years ago this July. In fact, it was the first time I wasn't competing in the Olympics since soccer was introduced to the Games in 1996. But I didn't mind at all. My sleepy, and weepy, newborn daughter and I sat on the couch and watched every Olympic second we could. When the U.S. Women's Soccer Team won the Gold medal vs. Brazil, I wept too. I love being overwhelmed by the country pride. I love sharing in the spirit, the fight, the dedication, the passion, and the emotions that are stirred by the Olympic Games. Like I mentioned earlier, there's nothing quite like them.
For 17 nail-biting days athletes compete to be the best in the world. These athletes train for years and the games last just 17 days! Imagine knowing that your life's passion and pursuit will culminate inside a 17-day window. Will you seize the moment when it's time? Better hope so. Blink and it's over. Often, games and events are decided by split-second actions. Countless hours of training for a split-second… just amazing! It gives me chills just thinking about it. As an Olympic soccer player I remember thinking that my teammates and I were lucky to enjoy the Games from the opening ceremonies to the closing ceremonies. Most of the other Olympic athletes participate in their events and they're done. We soccer players got to soak in the Games for 17 glorious days. We trained, competed, watched the other events from the Olympic village or attended in person! As an athlete, it's a time you will remember forever. Once an Olympian, always an Olympian!
This summer, starting July 27th, turn on your TV and watch some amazing athletes pursue their Gold Medal dreams. By tuning in, you'll see courage, pain, smiles, sadness,  frustration, unbridled happiness, pride, and honor. You'll see amazing things – often times through watered eyes. You'll hear amazing stories. You'll be instilled with pride and inspiration. And though many athletes will fall short of their ultimate goals, you'll see what sports are all about – camaraderie, integrity, teamwork and sportsmanship. The select few will take home Gold Medals, but every Olympic athlete will take home priceless memoires. That's what makes the Olympics so special. And who knows, maybe you'll be
inspired to jump off a sofa or two.
From a former Olympian fortunate enough to have two Gold Medals and a Silver Medal to her credit: Cheer those Olympic athletes on! Your support will go a long way. My daughter and I will be sitting on the couch, cheering for the athletes once again. I'm pretty sure that this time, the things we see and the stories we hear will inspire us both. And I'm pretty sure that this time, we'll cry for the same wonderful reasons I did 4 years ago. Enjoy the 2012 Olympic Games!
U-S-A, U-S-A, U-S-A!