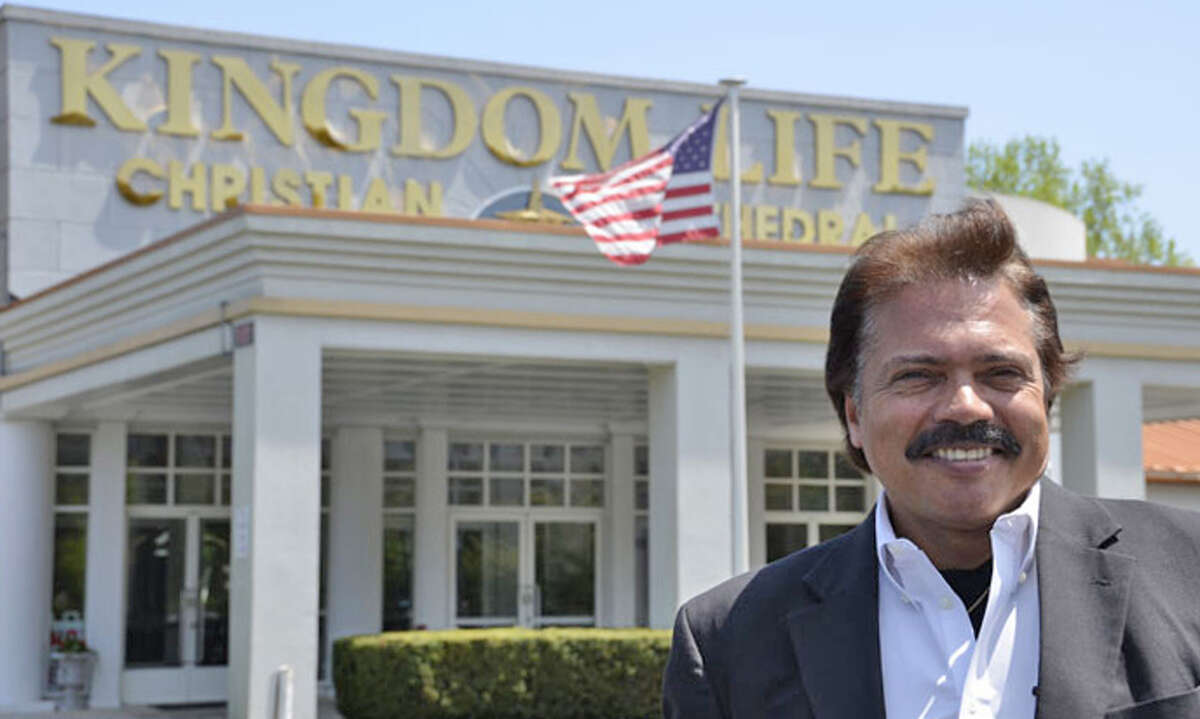 Kingdom Life Christian Church, which held services at the Stratford Ramada Inn before growing into a congregation several thousand people strong, will celebrate its 25-year anniversary next week.
The church is not small by any means, with about 2,000 parishioners and once as many as 3,000, plus 23 properties including a spacious cathedral on Naugatuck Avenue. But it did indeed start out small.
Church Founder Bishop Jay Ramirez, who wasn't a bishop then, and his wife, Jeannine, came to Milford from Texas. He'd done marketing for Eastman Kodak and was a paramedic in New York; she was a respiratory therapist. He'd gotten involved in a church youth group in Texas, and it grew so large he realized he'd found his calling — ministry.