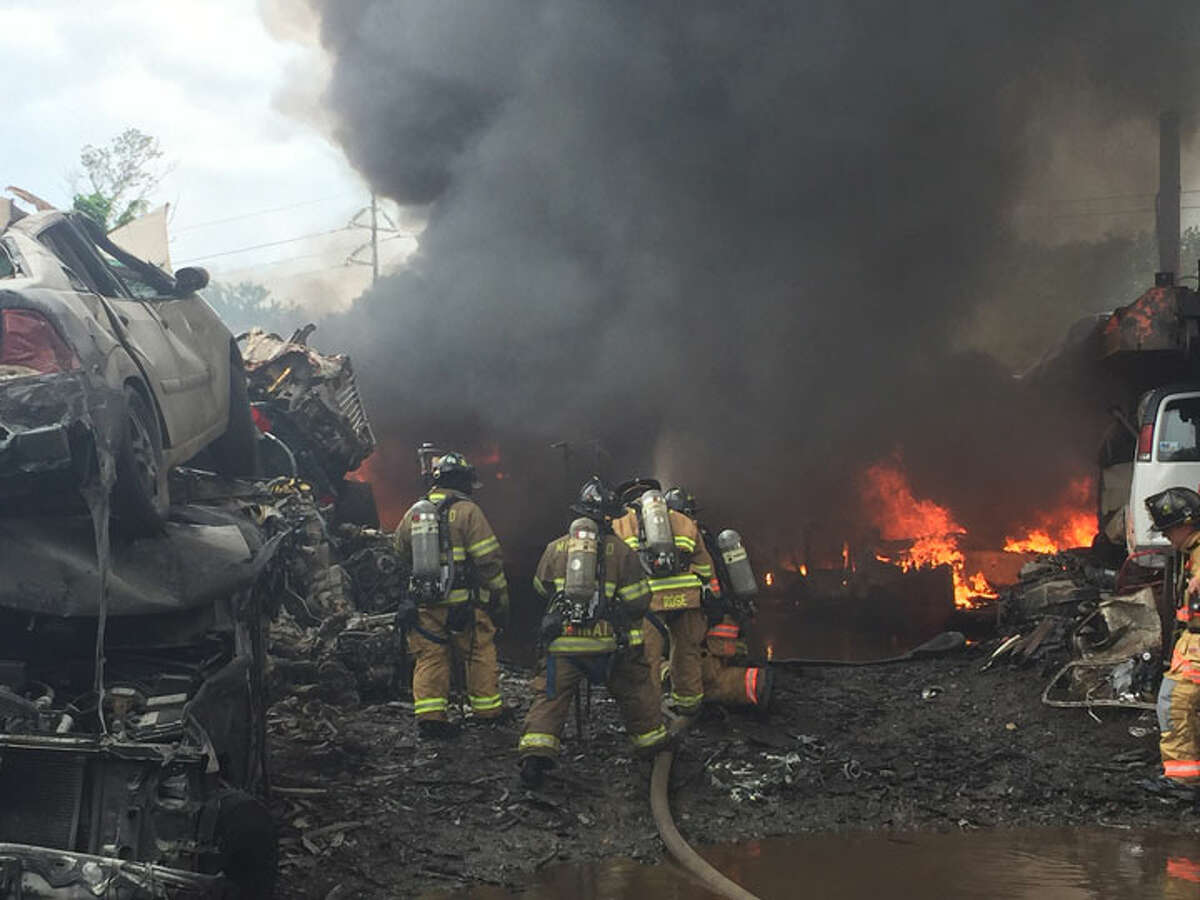 https://youtu.be/z5jTpdhyulA
The smell of burnt chemicals and car fluids filled the air Tuesday on Bridgeport Avenue, where firefighters battled a blaze at Milford Auto Recycling, which is located just off of Bridgeport Avenue at 70 South Washington Street.
Firefighters from Stratford, West Haven and New Haven helped Milford firefighters at the scene. The fire erupted just after 3 p.m. Tuesday, and by about 6:30 p.m. sources said the fire had been suppressed.