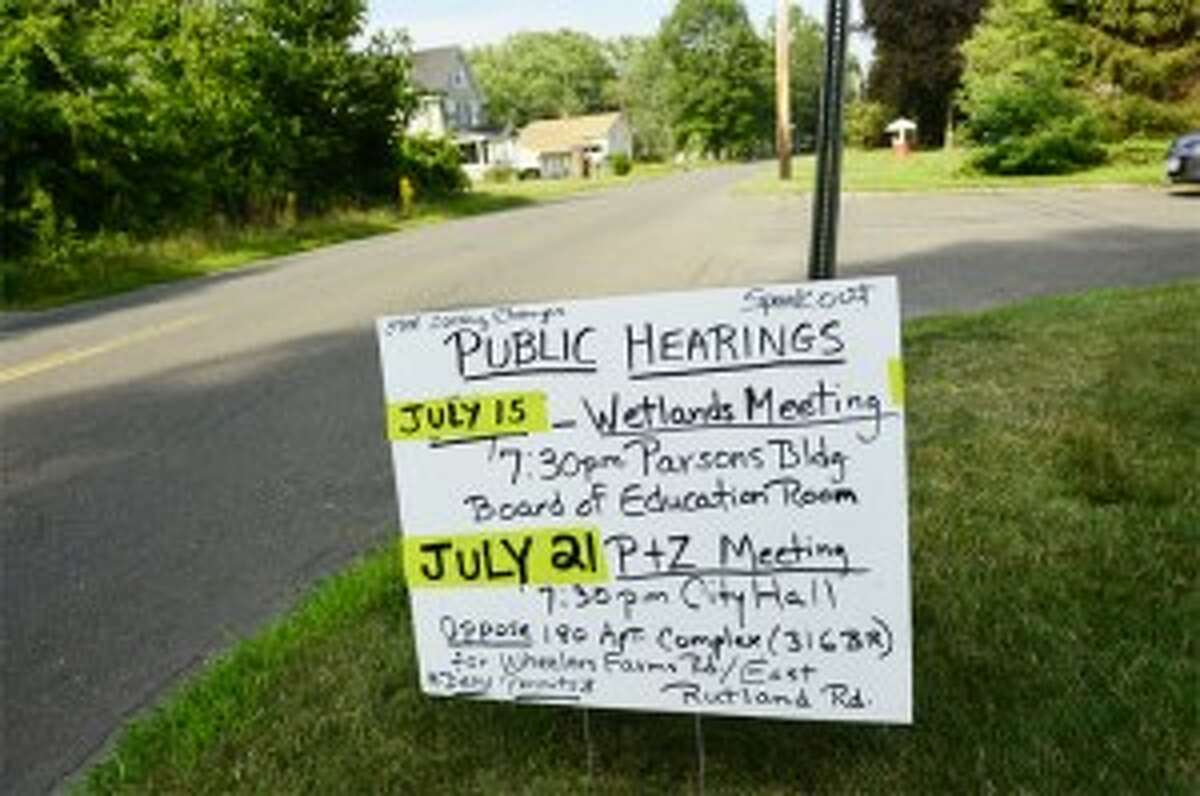 A judge's decision is pending on a proposed 180-unit apartment complex with an affordable component that would be constructed on Wheelers Farms Road, following a June 9 trial in Hartford.
Justice Marshall K. Berger, presiding judge of the Superior Court's Land Use Litigation Docket, has 120 days from the trial to announce his decision in this plan that the Milford Planning and Zoning Board (P&Z) rejected on Aug. 4, 2015.
Of all the 8-30g applications that the Milford P&Z has rejected and Berger has reviewed upon appeal, all have been approved in some form. In some cases, Berger has overturned the board's decision and approved the original application. In other cases, he has directed the P&Z to negotiate with the applicant to reach a settlement.