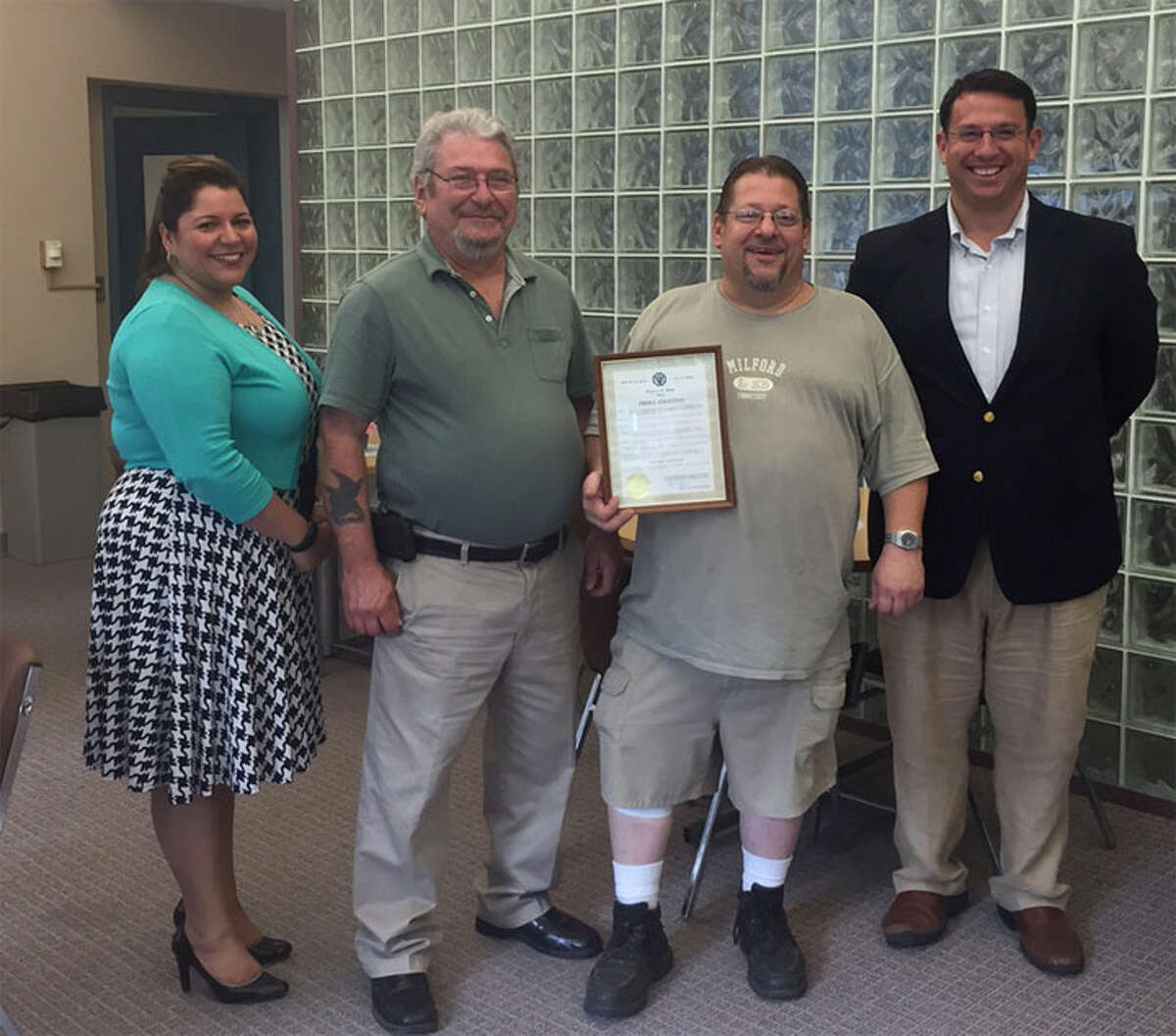 One year ago, the City of Milford honored its first employee of the month, recognizing outstanding, dedicated and service-oriented individuals.
This month's Employee of the Month is Jimmy Wilhelm, a city custodian.
Wilhelm began his employment with the City of Milford as a custodian on May 11, 1987.
The position of a custodian is to ensure the buildings are kept neat, clean, free  from clutter and safe. City officials said Wilhelm exceeds all expectations of his position.
"He is highly diligent, carrying out daily tasks, as well as quickly addressing any issues that may arise at the Parsons Government Complex," city officials said. "Jimmy's attention to the smallest of details is representative of the pride he has in his work. Jimmy performs all of his tasks in a professional manner with a positive attitude."
He is described as conscientious, someone who always strives to provide excellent response time and service to issues that arise throughout the day.
"To top his dedication to work, Jimmy is very personable, courteous and friendly," city officials said.