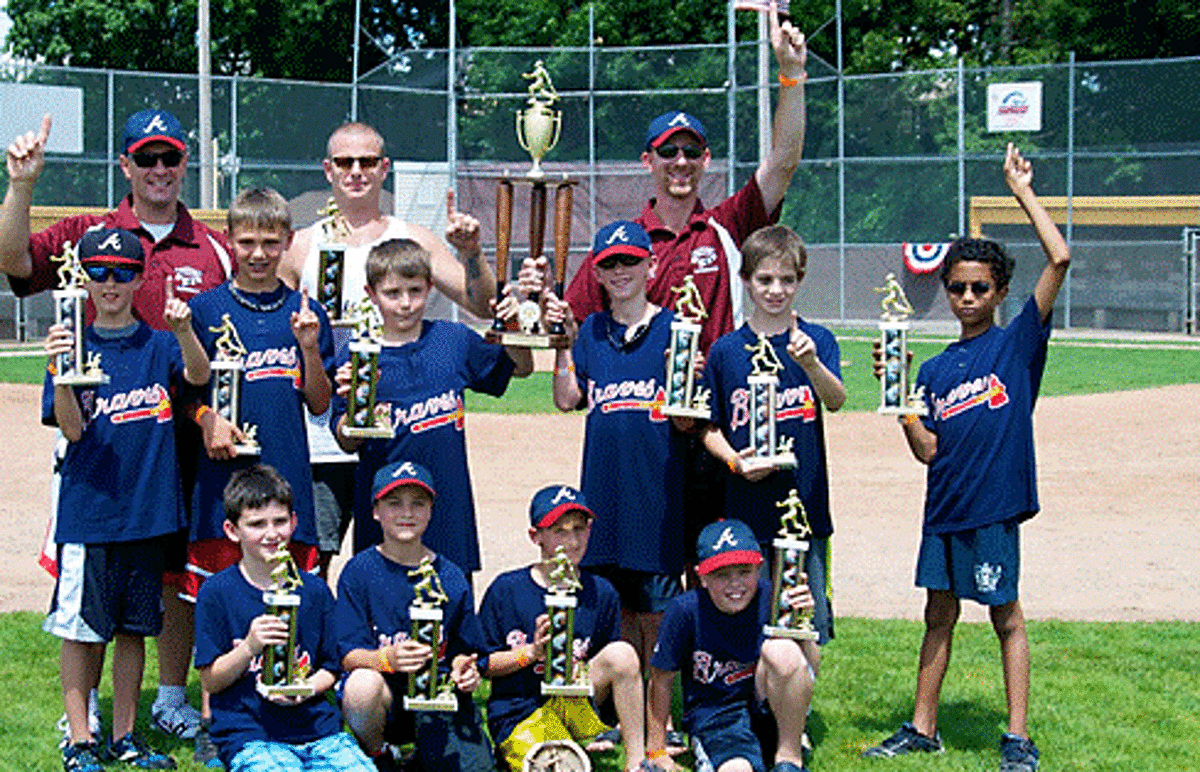 The Braves, sponsored by West River Health Care, celebrated an undefeated 2012 spring season in the Mustang Division (9-10) of Junior Major League baseball.
The team's 13-0 season was impressive, considering it had only three 10-year olds, six 9-year olds and two 8-year old players.
It is the third undefeated season in the past two years for the Braves Mustang level organization, but this season's team had only two returning players from the previous successful seasons.
The Braves won their games with reliable pitching and timely hitting from a group of players that had not played together before.