This is a carousel. Use Next and Previous buttons to navigate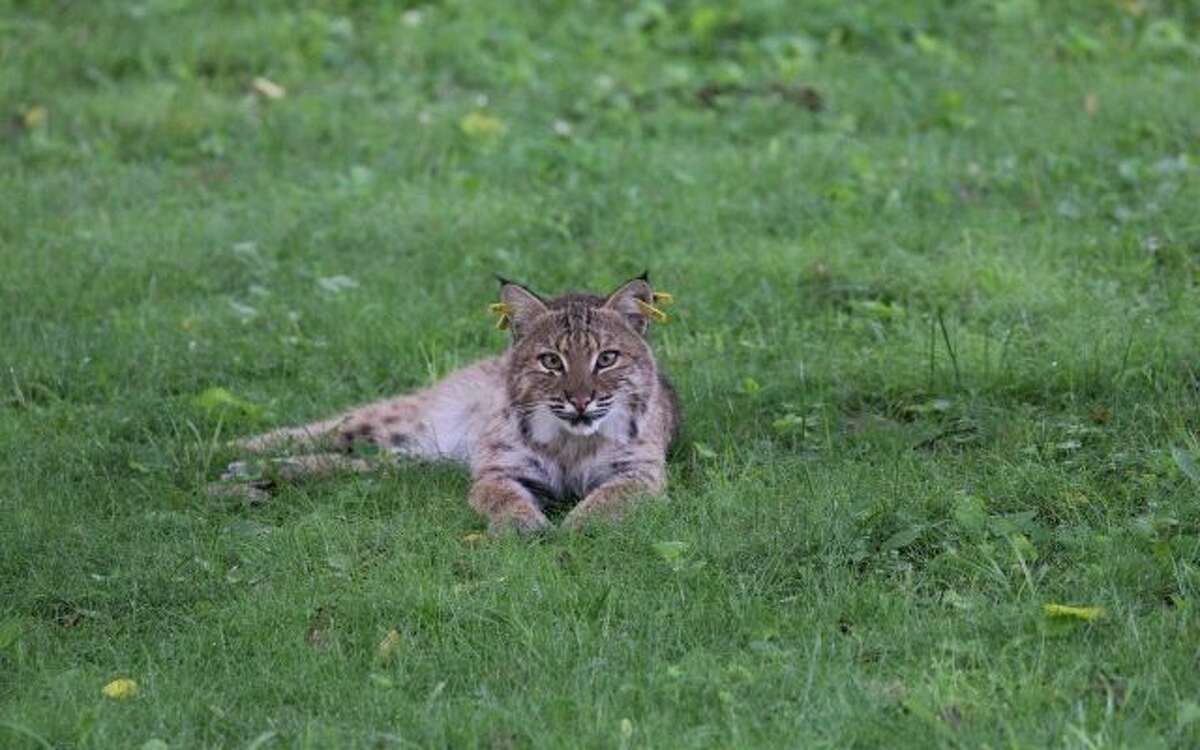 The Connecticut Department of Energy and Environmental Protection (DEEP) is asking state residents to notify DEEP Wildlife Division officials if they find a GPS neck collar in their yards or while outdoors.
As part of a DEEP Bobcat Research Project — initiated in fall 2017 — GPS collars were placed on 50 bobcats throughout the state. These collars have been collecting and transmitting important data about Connecticut's bobcat population, according to DEEP. All of the collars are programmed to automatically detach from the animals on August 1, 2018. Once that happens, Wildlife Division staff will be working diligently to recover the collars, which will still be transmitting signals, from throughout the state. If anyone happens to find a collar in their yard or while walking in the woods, please contact the Wildlife Division at 860-424-3045 or deep.ctwildlife@ct.gov, and DEEP will make arrangements to retrieve it from you. Finding the detached collars using telemetry equipment is a huge undertaking, and any assistance from the public is greatly appreciated, officials say.